Point Blank PRIDE: 10 LGBTQ+ EDM Artists That You Should Listen To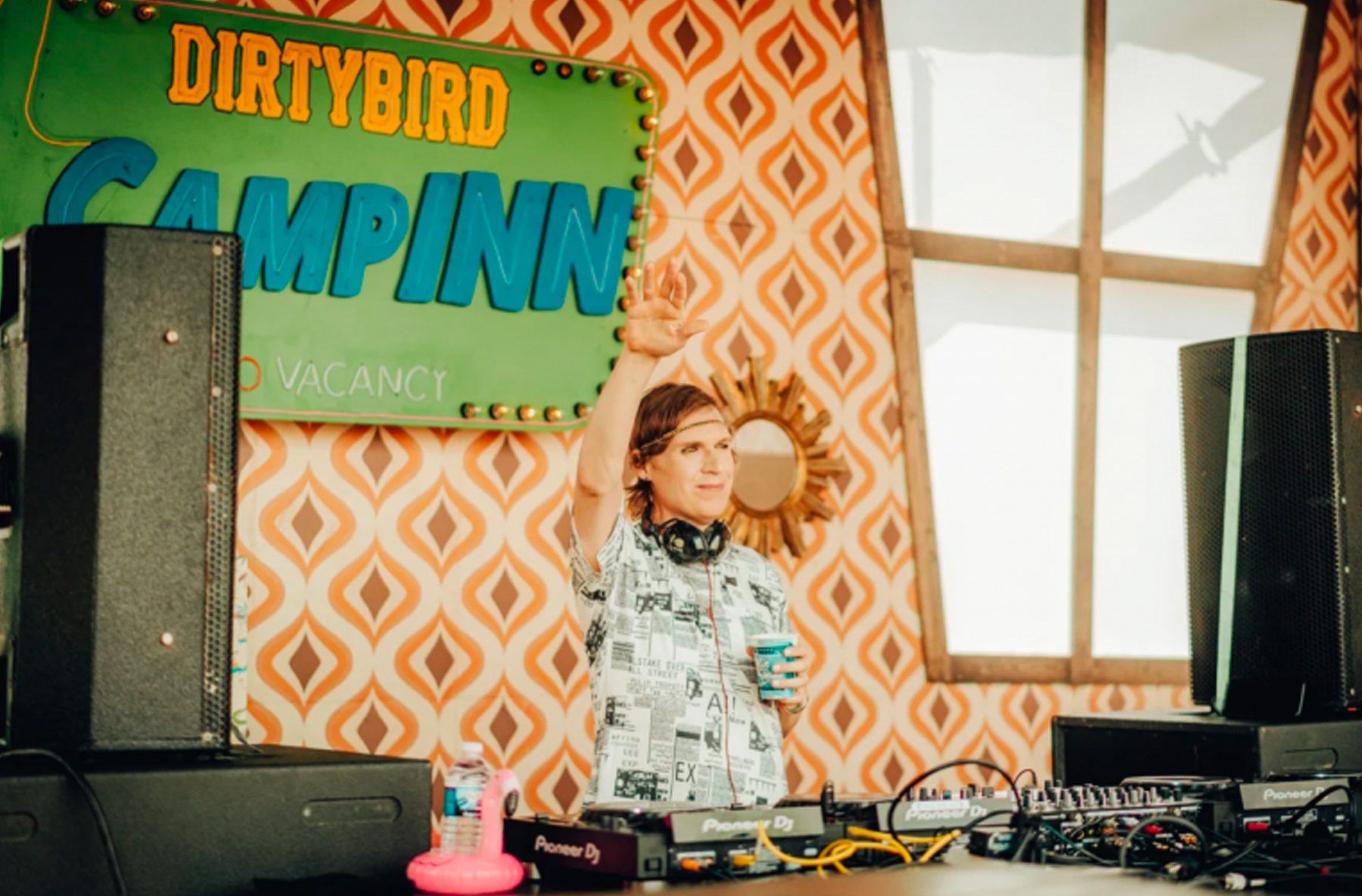 https://plus.pointblankmusicschool.com
The concept of P.L.U.R., otherwise known as "Peace, Love, Unity, and Respect", is one of the core foundations that Electronic Dance Music was built upon. What isn't as widely known is that EDM was spear-headed by LGBTQ+ folks who helped to bring it to mainstream popularity and widespread acceptance. Electronic music was created as an inclusive and non-judgmental music space that everyone can enjoy, regardless of their sexual or gender identity. In celebration of Pride Month, we are thrilled to bring you our top 10 picks for LGBTQ+ artists in EDM that you should be listening to.
1. Worthy
Known for her funky, bass-driven house music, Worthy, who is one of the four original co-founders and artists to release music on the iconic Dirtybird Records, has caught the eye of some of the biggest players in dance music, including Carl Cox, Diplo, Richie Hawtin, and more. In December 2020, Worthy, who now goes by the name Kristy, announced in a Facebook post that she was transgender and identifies as non-binary.
Spotify / SoundCloud / Facebook / Twitter / Instagram
2. Rezz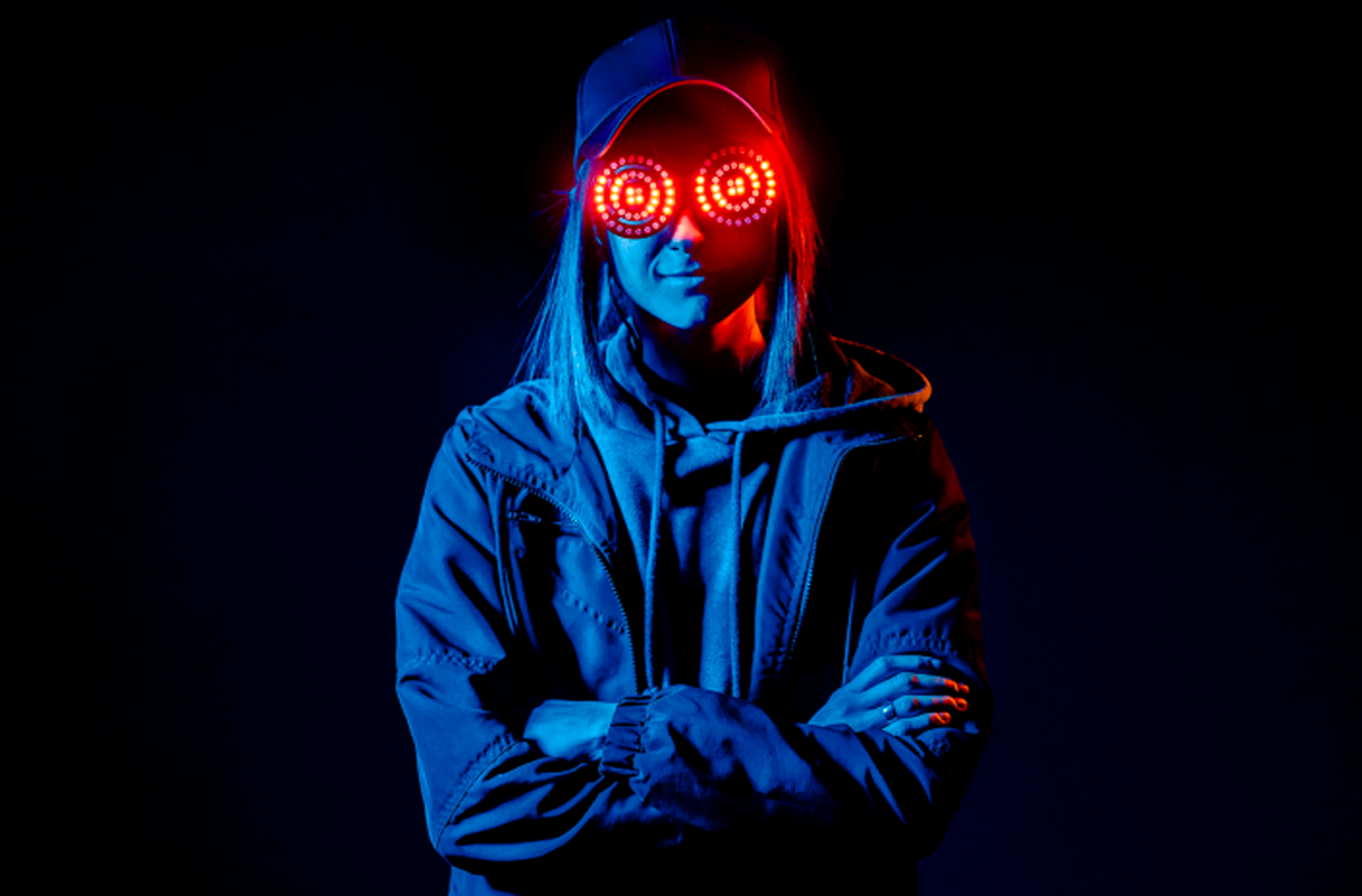 Isabelle Rezazadeh, aka Rezz, is a Canadian DJ and music producer who is known for her heavy, sinister basslines and dark, hypnotizing lyrics, which are only emphasized by the LED goggles that she wears during every performance. She has been producing electronic music since 2013, with her unique sound catching the attention of other notable music producers in the EDM scene including Skrillex, Deadmau5, Zeds Dead, and more.
Spotify / SoundCloud / Audius / Facebook / Twitter / Instagram / YouTube
3. GRiZ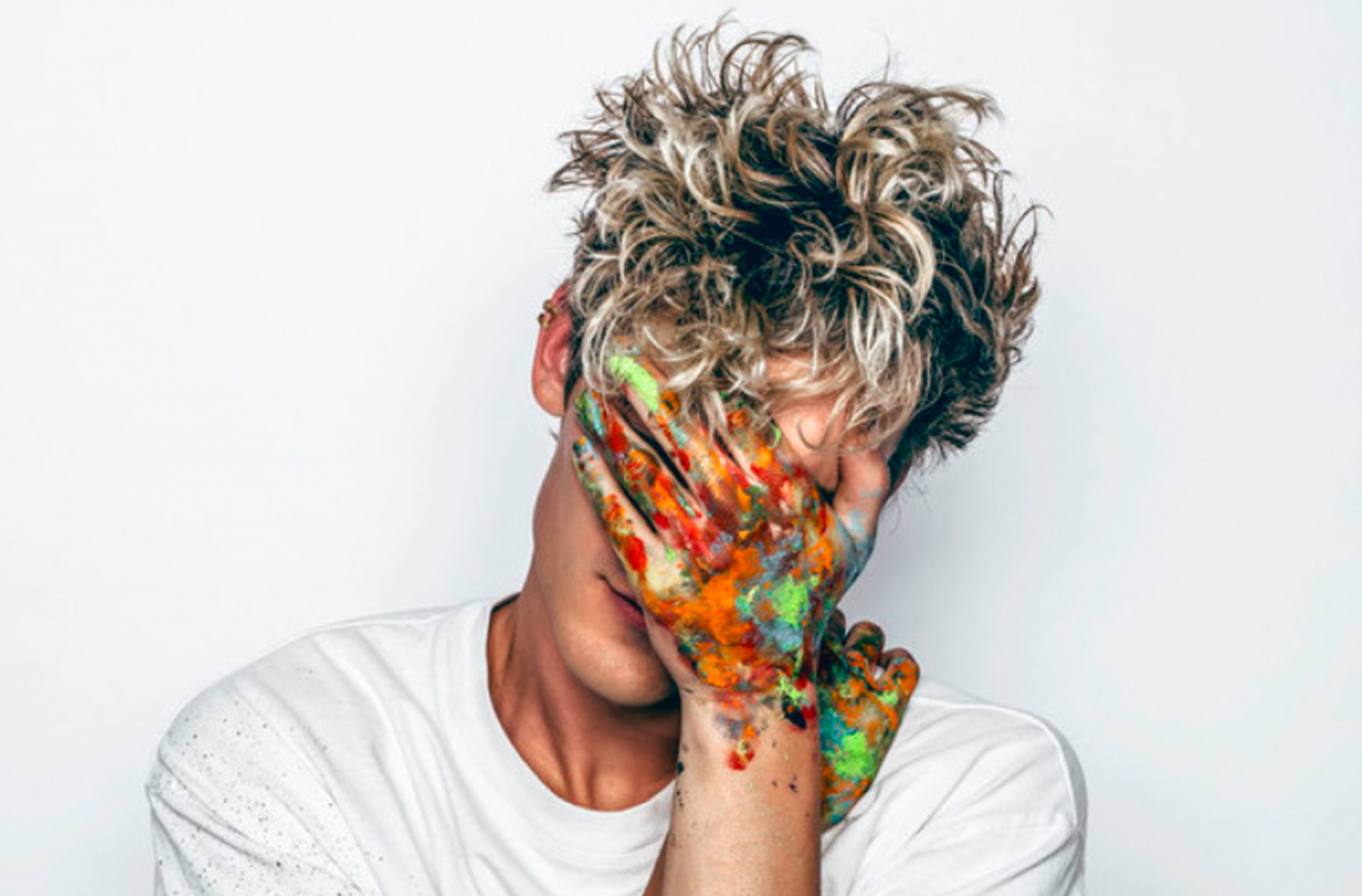 After coming out publicly in June 2019 in an op-ed for the Huffington Post, Grant Kwiecinski, better known by his stage name GRiZ, has been producing electronic music since 2011. By taking on a fusion of heavy bass and trap styles and combining them with the perfect blend of soulful jazz-funk, GRiZ has succeeded in creating a unique genre of his own and can often be found performing at massive music festivals across North America with a full DJ set up in addition to his live saxophone and vocals.
Spotify / SoundCloud / Bandcamp / Facebook / Twitter / Instagram / YouTube
4. Wreckno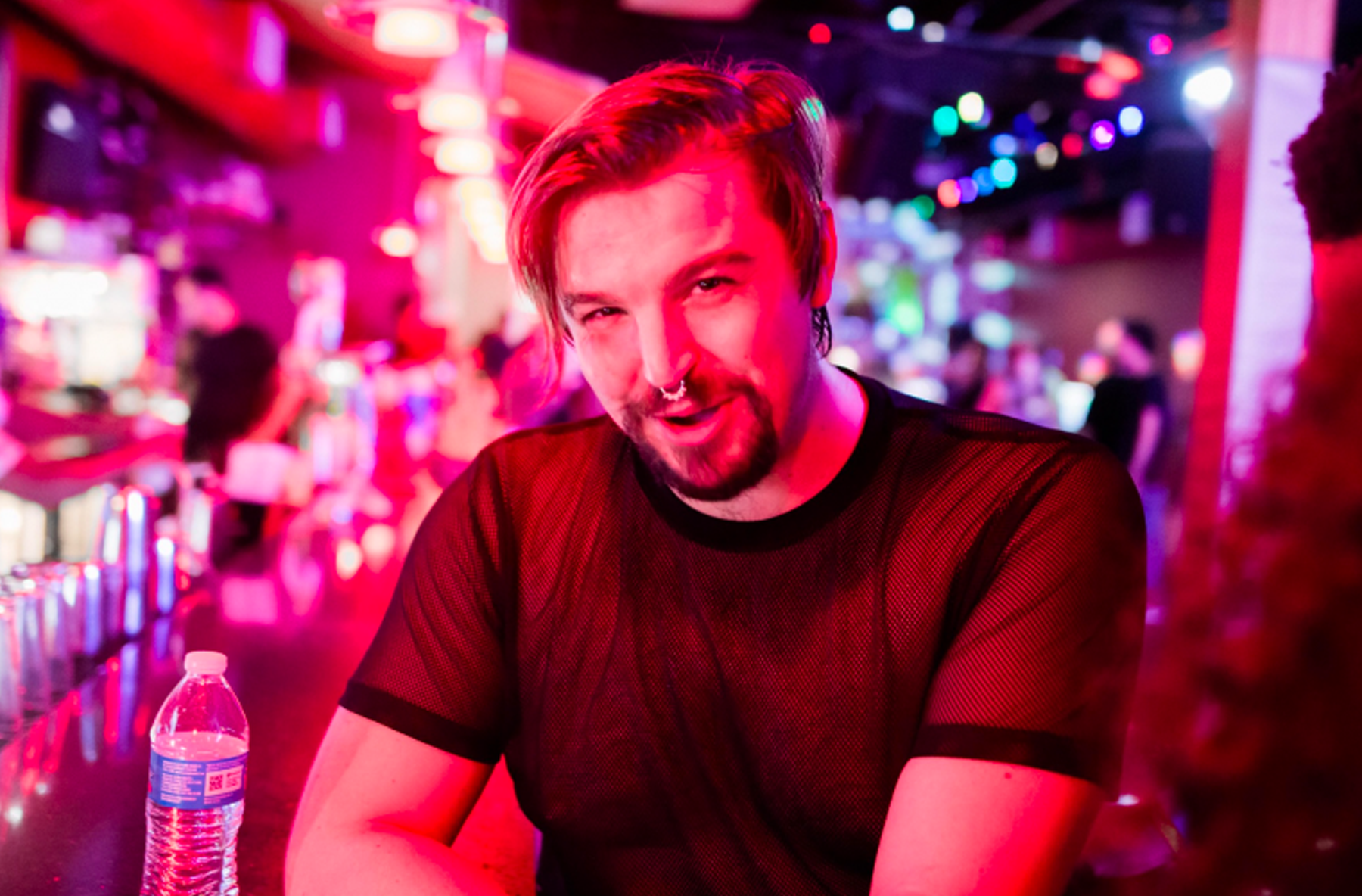 Hailing from Detroit, Michigan, Brandon Wisniski, who goes by the stage name Wreckno, is a 24-year-old queer rapper, DJ, and music producer who has been recently taking the bass music scene by storm and has earned the attention of notable tastemakers including G-Space, Peekaboo, iLL Gates, and more, including the aforementioned GRiZ who he co-produced the track "Medusa" with just last year. 2021 holds a lot of promise for Wreckno; his debut 6-track EP "Pansy" was released on June 23rd, and he also recently dropped an official music video for the tracks "Honey Drip" and "Hieroglyphs" from the new record.
Spotify / SoundCloud / Audius / Bandcamp / Facebook / Twitter / Instagram / YouTube
5. Moore Kismet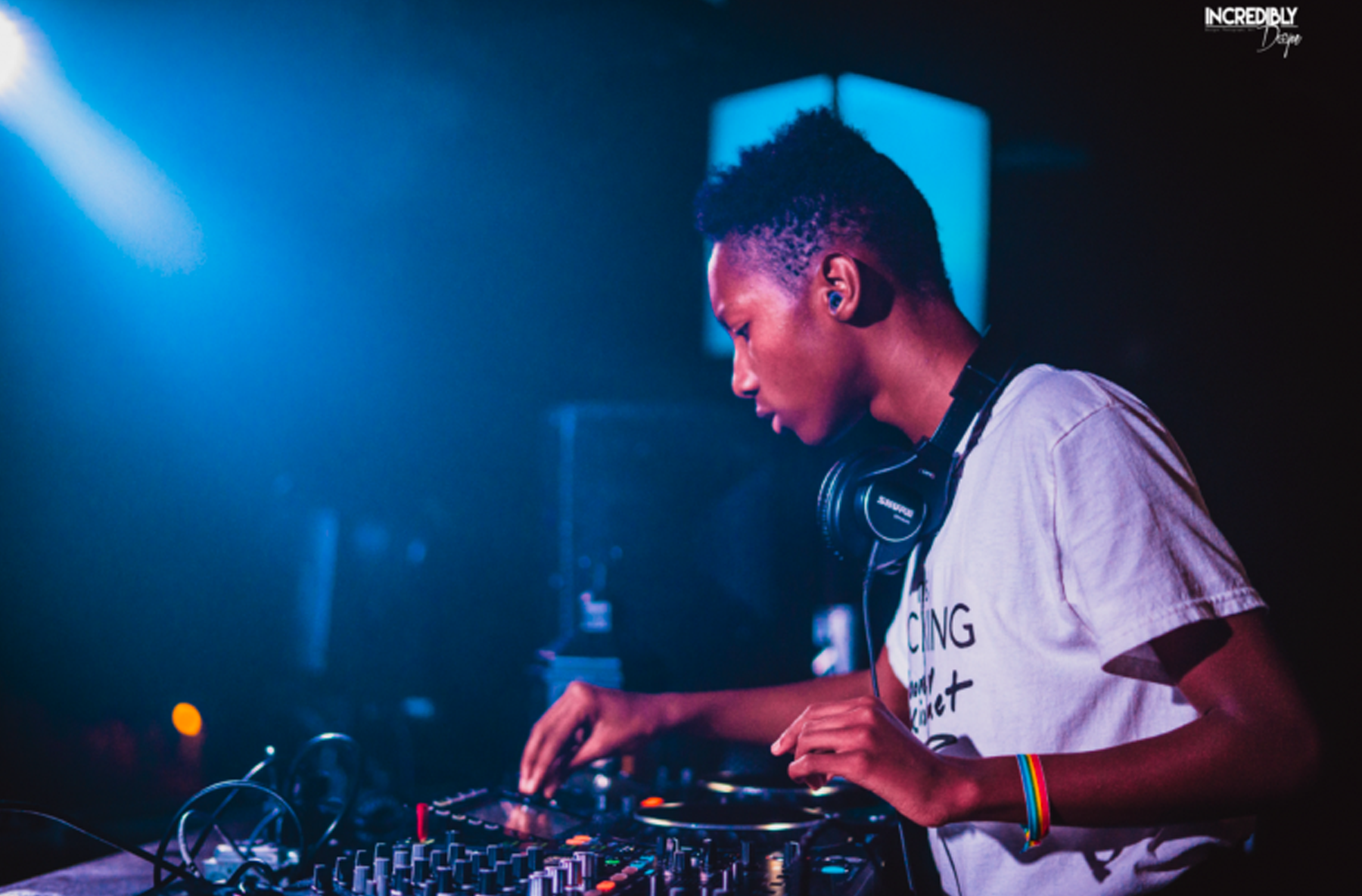 At the young age of only 16 years old, Moore Kismet is definitely an artist that you'll want to keep your eyes on. The California native, who identifies as nonbinary and uses they/them pronouns, has released music with Universal Music Group, Bassrush, and Never Say Die Records, and recently teamed up with Apple Music to release an exclusive 40-track DJ Mix for Pride Month 2021. Even with all those accomplishments under their belt at such a young age, Moore Kismet is still nowhere near ready to slow down and even has a full-length album slated for release in the near future. In addition to producing music and DJing under the Moore Kismet name, they are also a screenwriter, visual artist, and voice actor.
Spotify / SoundCloud / Audius / Facebook / Twitter / Instagram / YouTube
6. Lucii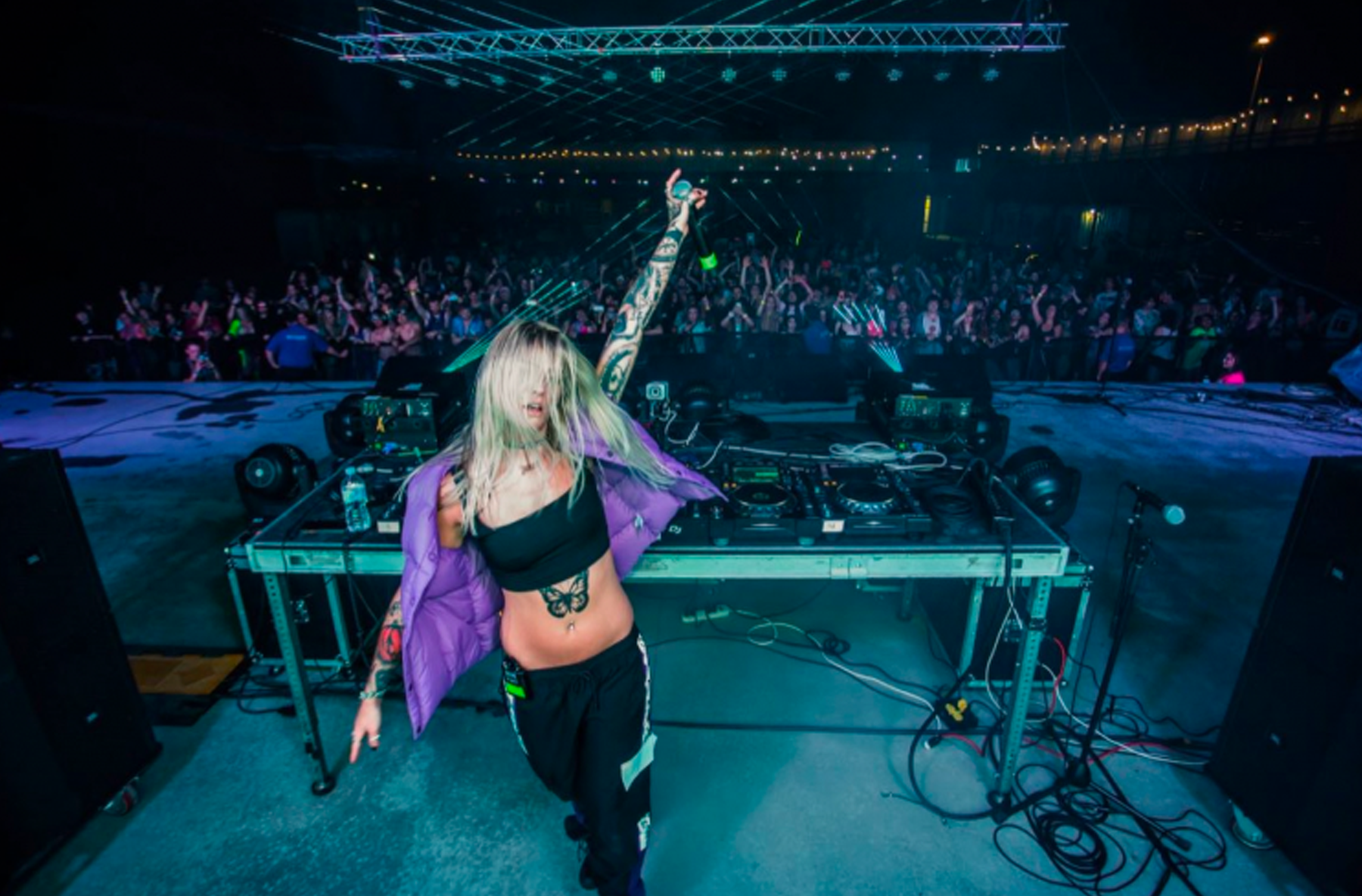 Emily Rose, better known by her DJ alias Lucii, is a rising star who has continuously dominated the bass music scene with numerous incredible releases on the Wakaan record label. Best known for her emotional lyrics which she effortlessly fuses with psychedelic-inspired dubstep sounds, Lucii has collaborated with other notable electronic music producers including Champagne Drip and Dion Timmer, and has performed all across North America at massive EDM festivals including Bass Canyon, Wakaan Music Festival, Lost Lands, High Caliber, Ubbi Dubbi, and more.
Spotify / SoundCloud / Facebook / Twitter / Instagram
7. Ducky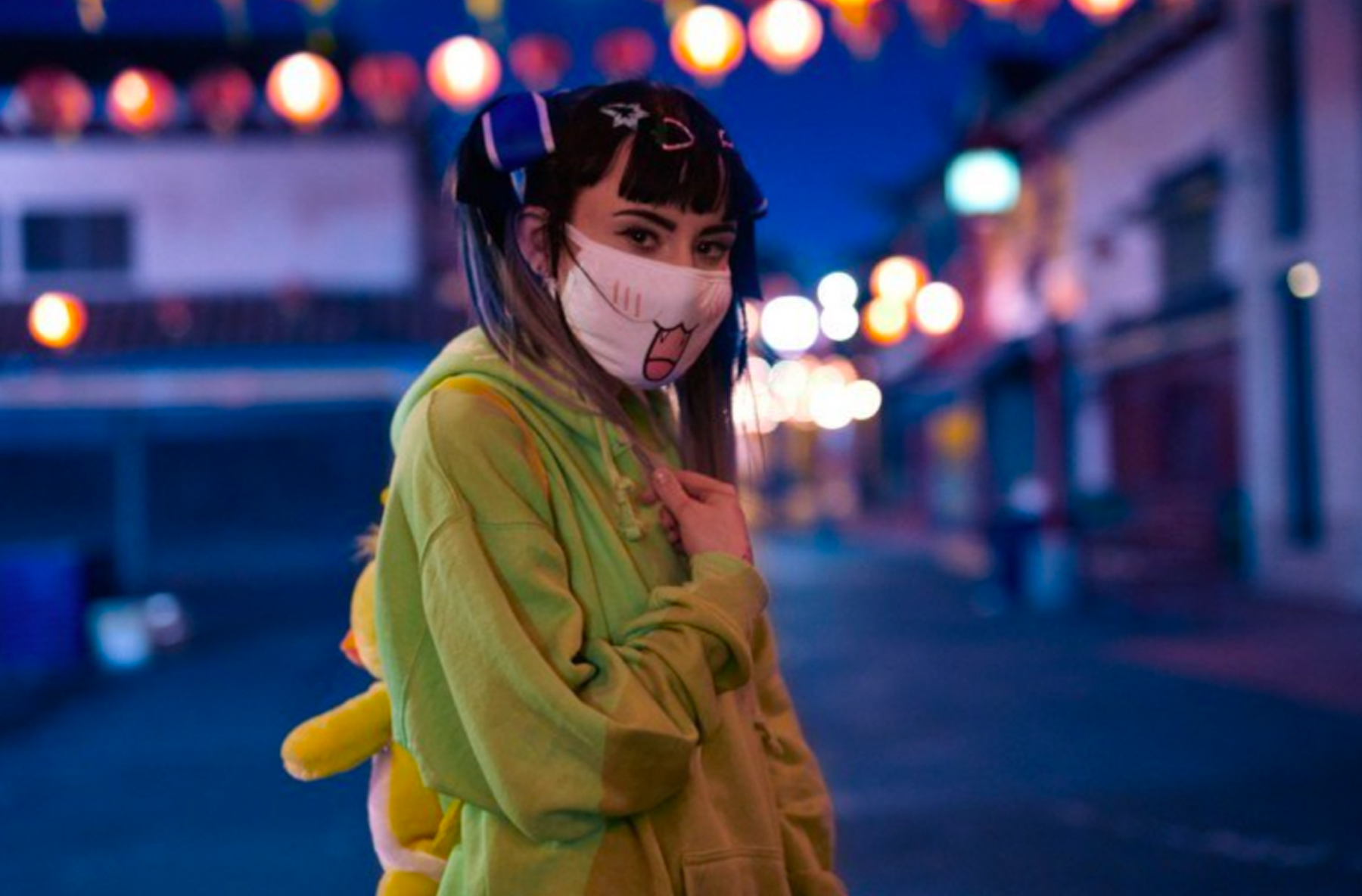 Ducky, real name Morgan Neiman, is an LA-based music producer and DJ who has been active in the EDM scene since she was 14 years old. Now 29 years old, Ducky has carved out a unique space for herself in the EDM world, producing music that fuses old-school warehouse with mainstream club sounds. In 2020, Ducky tweeted from her official Twitter account that she identifies as nonbinary/gender-fluid and bisexual, and uses she/they pronouns.
Spotify / SoundCloud / Audius / Bandcamp / Facebook / Twitter / Instagram / YouTube
8. Kaytranada
 Fresh off his recent Grammy Awards win, Louis Kevin Celestin, known professionally by his artist name Kaytranada, has only just begun to bring electronic music to the attention of the mainstream music industry. In 2021 alone, he brought home two Grammy Awards for Best Dance Recording and Best Electronic Album, joining the ranks of past Grammy Award winners including Skrillex, Daft Punk, Zedd, The Chainsmokers, Aphex Twin, Justice, The Chemical Brothers, and more. In April 2016, Kaytranada released an exclusive article with the online magazine The Fader where he announced that he is gay.
Spotify / SoundCloud / Facebook / Twitter / Instagram / YouTube
9. CloZee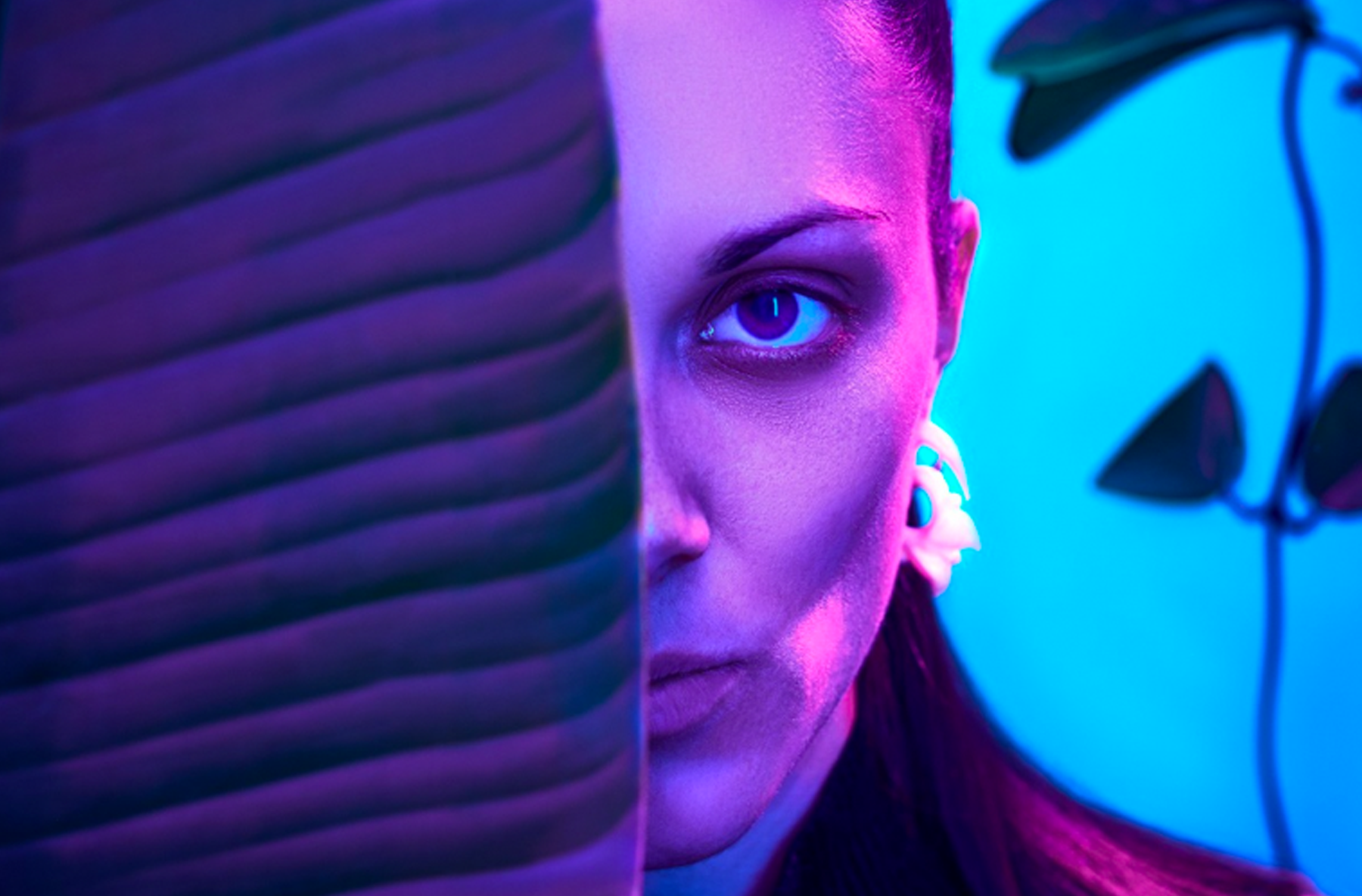 Chloé Herry, also known professionally by her stage name CloZee, is a French DJ and music producer who has taken the experimental bass music scene by storm with her fresh take on the genre. Her unique style of music has been described as "world bass," which is evident in her production with how she effortlessly combines various instrumental sounds from across the globe with heavy basslines. CloZee has performed internationally at notable music festivals including Oregon Eclipse, Electric Forest, Lollapalooza, Coachella, Camp Bisco, Lightning In A Bottle, and more.
Spotify / SoundCloud / Audius / Bandcamp / Facebook / Twitter / Instagram / YouTube
10. J. Worra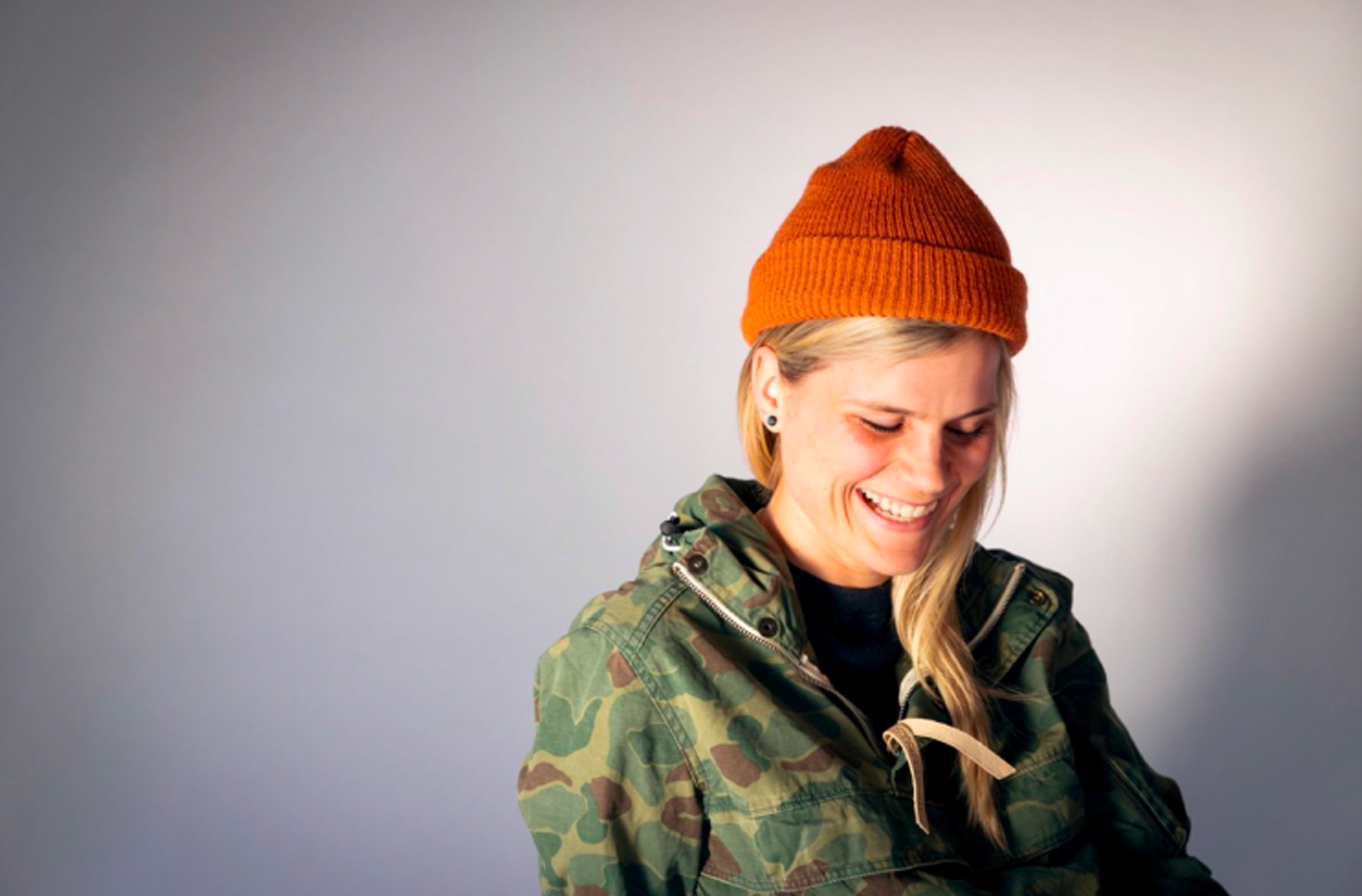 Born and raised in a small town just north of Chicago, Jamie Sitter, aka J. Worra, grew up surrounded by the influence of house music; and with notable releases on major electronic record labels including Mad Decent and Dirtybird, she shows no signs of slowing down. J. Worra, who openly identifies herself as gay, came out publicly about four years ago and has been a vocal advocate for lifting up LGBTQ+ voices in the music industry, and establishing a safe and open platform for up-and-coming LGBTQ artists.
Spotify / SoundCloud / Facebook / Twitter / Instagram / YouTube
Listen to our Point Blank PRIDE picks on Spotify!
If you like what you heard, make sure you follow Point Blank Music School on Spotify as well as our other socials for more finely-tuned playlists, production tips, tech lists and more.
Feeling inspired? Load up your DAW and get stuck into some music. Need some help with anything production-based? Check out our online courses which feature exclusive 1-2-1s, masterclasses, production tutorials, career opportunities, feedback sessions and more.
Register to Access Free Courses, Plugins, Projects, Samples & More
When you register with Point Blank, you access an array of free sounds, plugins, online course samples and much more! Simply register below and visit our Free Stuff page to get your hands on a range of exclusive music-making tools and tutorials provided by the team. Fill your boots!
The post Point Blank PRIDE: 10 LGBTQ+ EDM Artists That You Should Listen To appeared first on Point Blank's Online Magazine.
This is a syndicated post. To read more, click the source link above.