Masterclass: Songwriting Success with Scott Simons of America's Got Talent
Point Blank LA's weekly masterclass series is filled with masterful industry insights, career advice, live track deconstructions, music-making tips, and more. These events are hosted by platinum hit-makers, Grammy-winners, and true masters of the many roles of the music industry. Attendees are given a space to ask questions, engage in industry discussions, and leave feeling inspired and […]
The post Masterclass: Songwriting Success with Scott Simons of America's Got Talent appeared first on Point Blank's Online Magazine.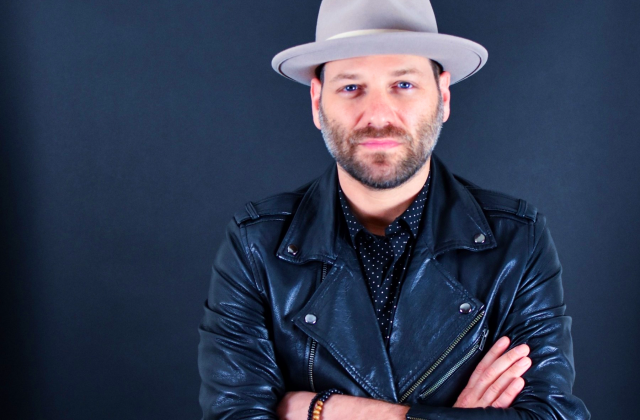 https://plus.pointblankmusicschool.com
Point Blank LA's weekly masterclass series is filled with masterful industry insights, career advice, live track deconstructions, music-making tips, and more. These events are hosted by platinum hit-makers, Grammy-winners, and true masters of the many roles of the music industry. Attendees are given a space to ask questions, engage in industry discussions, and leave feeling inspired and equipped with new techniques to apply to their craft. Best of all, these masterclasses are free and live-streamed virtually, making them accessible to any and every music lover. Check out our full roster of upcoming events here.
Point Blank LA's lead songwriting instructor Scott Simons knows his stuff when it comes to writing great songs — he has served for years in roles like pianist and assistant music director for shows like America's Got Talent, The X Factor, and Little Big Shots. He also fronts the synth-pop group TeamMate, and sang the theme song for the animated kids show Paw Patrol! He's played for artists including Leona Lewis, Drake Bell, Chris Mann, and Rooney, written songs for Dirty Vegas, Daddy's Groove, Razihel, and Allen Stone, and has even been sampled by Wiz Khalifa.


In this session, Simons will share his best practices for songwriting and the most important pieces of music theory and songcraft in order to create musical works that stand out. He'll break down the mechanics of a few of his favorite modern tunes to illuminate what makes them work so well. He'll cover the most essential bits of music theory knowledge necessary in order to write great songs, and touch upon harmony, melody, and rhythmic considerations. He'll also discuss his approach to developing and maintaining a professional career in songwriting, including networking, cowriting, publishing, and performing. Say you took a class with a pro songwriter who hails straight from America's Got Talent and The X Factor!
Thinking of joining us at PBLA? We offer a plethora of courses in music production and DJing including our newest and most extensive Music Production & Sound Design Master Diploma program as well as our DJ/Producer Certificate, Music Production & Sound Design Diploma, Mixing & Mastering Award, Music Production & Composition Award, and more. Plus, you'll get 25% off any of our LA courses when you book before June 30th using code: LA25.
For additional information, contact an Admissions Advisor or, if you're in the USA, give us a call on 323 282 7660. If you're calling internationally, use the number +44 20 7729 4884.
Register to Access Free Courses, Plugins, Projects, Samples & More
When you register with Point Blank, you access an array of free sounds, plugins, online course samples and much more! Simply register below and visit our Free Stuff page to get your hands on a range of exclusive music-making tools and tutorials provided by the team. Fill your boots!
The post Masterclass: Songwriting Success with Scott Simons of America's Got Talent appeared first on Point Blank's Online Magazine.
This is a syndicated post. To read more, click the source link above.