Student Success: April 2021 (Lewis John & Ed Marquis)
Welcome back to another edition of Point Blank Student Success. This month, we spoke to the Toolroom signee, Lewis John, and Manners McDade's Music & Composition Producer, Ed Marquis. We compile these every month, showcasing students that have studied with us for any length of time at any of our locations: London, Los Angeles, China, Ibiza, Mumbai, and Online. Read on below […]
The post Student Success: April 2021 (Lewis John & Ed Marquis) appeared first on Point Blank's Online Magazine.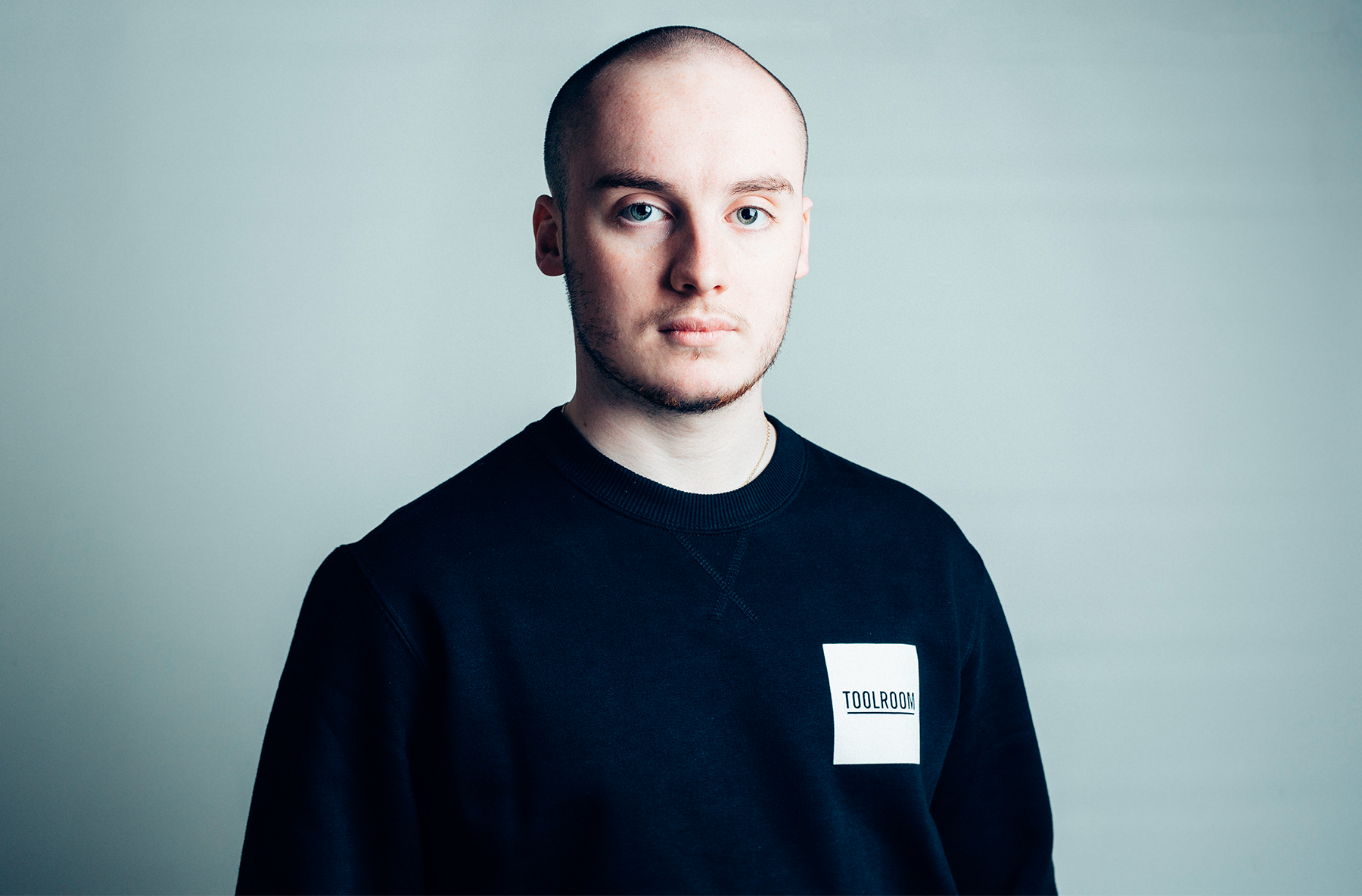 https://plus.pointblankmusicschool.com
Welcome back to another edition of Point Blank Student Success. This month, we spoke to the Toolroom signee, Lewis John, and Manners McDade's Music & Composition Producer, Ed Marquis.
We compile these every month, showcasing students that have studied with us for any length of time at any of our locations: London, Los Angeles, China, Ibiza, Mumbai, and Online. Read on below to learn about these musician's previous experiences at Point Blank and the exciting projects they've been working on.
If you're interested in learning the ins and outs of music with Point Blank, we're currently offering 25% off our selected online and LA courses until 18th April. So, be sure to sign up before this offer ends using the codes ONLINE25 and LA25.
Hailing from South Wales, Lewis John is fiercely breaking onto the scene with his undeniable talent in DJ'ing and Production. Amassing 500k+ listens on SoundCloud alone, Lewis has reached some amazing achievements in the last 18 months, including Remixes of artists like Sophia Essel and Kattison (Ultra Music) as well as an original track out on Toolroom Records in 2021. Lewis is a locally well-known name in South Wales, having had residencies with both Cellar Door and HouseWerk before moving to London for studies at Point Blank Music School in 2021.
Hey Lewis, how's it going? For anyone who isn't familiar with you, could you tell us a little bit about yourself?
Hey James! I'm all good mate thanks! So, I'm Lewis John, I'm a 20-year-old House music producer from the Rhondda Valley in South Wales. I started producing in 2013 when, for my 13th birthday, I bought a copy of FL Studio 11. I'd already been DJing through the "after-school club" at my school for a year and I remember spending hours and hours watching videos of people like Avicii in the studio and feeling so inspired!
Since then, it's really all I've ever thought about doing, making tunes. My sound has very much changed since I first started, I was originally making Melbourne bounce and dodgy martin Garrix bootlegs in my room, but in 2015 I really developed a keen ear for music by artists like Mark Knight, D. Ramirez & UMEK (He made some wicked tech house tunes back then, not just techno). And I've not really looked back since, simultaneously moving over to Ableton and really focusing on getting my music sounding as clean as possible and trying to develop my own sound. I think I'm almost there!
You've created remixes for the likes of Essel UK and Kattison (Ultra Music), what's the story here?
I mean, they say it's not what you know, but who you know in the industry, and I wish I could say this wasn't a prime example of that, but it definitely is! Kattison (AKA Yung Pretender) and I had a couple of mutual friends and he saw an Instagram video of me being an idiot on Ableton (as usual), a friend showed him some of my unreleased stuff and he reached out to offer me a remix. It just happened to be on one of the biggest independent dance music labels on the planet. A complete and utter fluke but as you can imagine I jumped at the chance, and I'm eternally grateful to him for giving me the opportunity!
Getting a release on a label like Ultra is such a blessing because it almost forces industry heads to take you seriously, it was a nice shift in momentum at a time where I was wondering "well is this ever really going to happen? I'm 7 years in and nothings quite landing". The music industry is about rolling with the punches as we all know, but no one ever tells you those punches are like being 9 rounds deep in the ring with Mike Tyson.
A couple of months after the Ultra release, Sophia and DaniCW brought out "My Love" on Nightlapse's "Sinister sounds" label, and it was booting right off, I think it had something silly like 50,000 plays in the first 2 weeks, and Dani and I talk on a regular basis so I asked him if I could have the stems. I had recently started my show on Select Radio and wanted my own version of the track to play in my sets, to fit my sound. I remember Soph being quite cold to the idea, and rightly so! Some of the tracks I had sent her in the past were so bad it makes my eyes water to this day. Luckily, she did warm to the idea in the end and, once the remix was done, I sent it back to them, only for the Nightlapse boys to turn around and offer me an official remix release. That tune now sits at the top of my Spotify by a long way. All because I was cheeky enough to outright ask to do a remix, very audacious in a way, but that's what it's all about isn't it! What's the worst that can happen? They say no?
You recently had a track released on Toolroom Records – congratulations! How did you hook up with the label?
Thank you! Yeah, I can't sugarcoat this, it was a long process. Toolroom are one of the biggest house music labels on the planet, you don't tend to just sign a track with them because they receive like 800 demos a week or something silly like that. They've always been my target label. Since meeting the Toolroom academy guys at BPM Birmingham in 2015. I've probably sent over 50 demos to the guys if not more since then, I spent all of 2019 touring the UK, going to their gigs, getting to know the staff on the label, I even went to Ibiza for 2 separate weekends on the cheap to go to the gigs and network. They were kind enough to put me through their academy with D.Ramirez in 2019 and from there I've built up quite a special relationship with the label! I have so much respect for everyone who works there, and they've all been so kind to me. DJs and label staff alike. The tune "Lighter" came out as part of their "House Party Volume 5" album, it was absolutely clean off to be sat alongside artists whose music I play week in week out on the radio. I just hope it's not the only tune I ever release with them!
You run weekly shows on a number of radio stations, including Select radio, as well as received support from BBC's Danny Howard. What advice would you give to a DJ looking to secure a radio residency and airplay?
The main piece of advice I can give is to do your research, set target shows and really listen out for shows that you think your music will fit on. Online networking is vital, and you'd be surprised how many radio DJs are constantly on the lookout for new music. A lot of radio DJs have to pay for all the music they play week in week out and if you're sending them something for free, that's really worth playing, the odds become very much stacked in your favour. I'm constantly looking for house music for my show, and if anyone reading this wanted to send stuff over for consideration on select (or any of my other shows) they can forward music to [email protected].
"Lighter", your track out on Toolroom Records, was featured as part of Toolroom's House party Volume 5 album. Could you tell us a little bit about how the song came together?
It was originally a remix! Back in 2020 toolroom ran a competition to remix Mason's "Drowning in Your Love" and I entered with this track, the only difference of course being the vocal. Obviously, I never won the competition, however, about 2 months later I decided the track was definitely worth sending in again, with a new vocal on it. The vocal is from splice, I've been surprised to learn in the last couple of years how many big tracks actually just use royalty-free vocals, and the A&R team really loved the energy of the track and decided to sign it! I really learned a valuable lesson with this tune, which was that even if a label says no, sometimes it only takes a few minor tweaks to turn that no into a yes!
What advice would you give an up-and-coming producer/DJ looking to get their tracks heard by big names, much like you have?
Network, network, network! Such a boring answer I know but supporting artists in any way you can is a huge step to getting their support on whatever you do. Music is a business at the end of the day and you don't get something for nothing, but you can get quite a lot for not doing much at all! Be kind to others and help out whoever you can, wherever you can, and people should remember you nine times out of ten! 
Could you tell me how you discovered Point Blank?
I met some of the guys at the BBC introducing event in the Excel centre back in 2017, I'd already been looking at Point blank for my studies but wasn't sure about the financial side of things, being from Wales and having to go through a different type of student loan, but they assured my things should be fine and I've had a great time here in London in the last 3 years! 
Are there any things, in particular, that really stand out to you from studying with Point Blank?
 I've loved how the entire course has been geared to a practical career within the music industry, I have friends who've done similar degrees elsewhere across the UK in a totally different way. I can safely say a point-blank degree has geared me up for all sorts of jobs in the music industry and exposed me to things I know id love to do and maybe things I wouldn't rush into doing again!
What's in the pipeline? Are there any other interesting projects in the works that you can tell us about?
Well, nothing on paper! But I have got some exciting projects in the pipeline, starting with finishing my degree in June, from there I'm looking forward to putting all of my time into making music, and with gigs coming back and things opening back up. It's all refreshingly positive!
Socials: Instagram / Facebook / SoundCloud / Spotify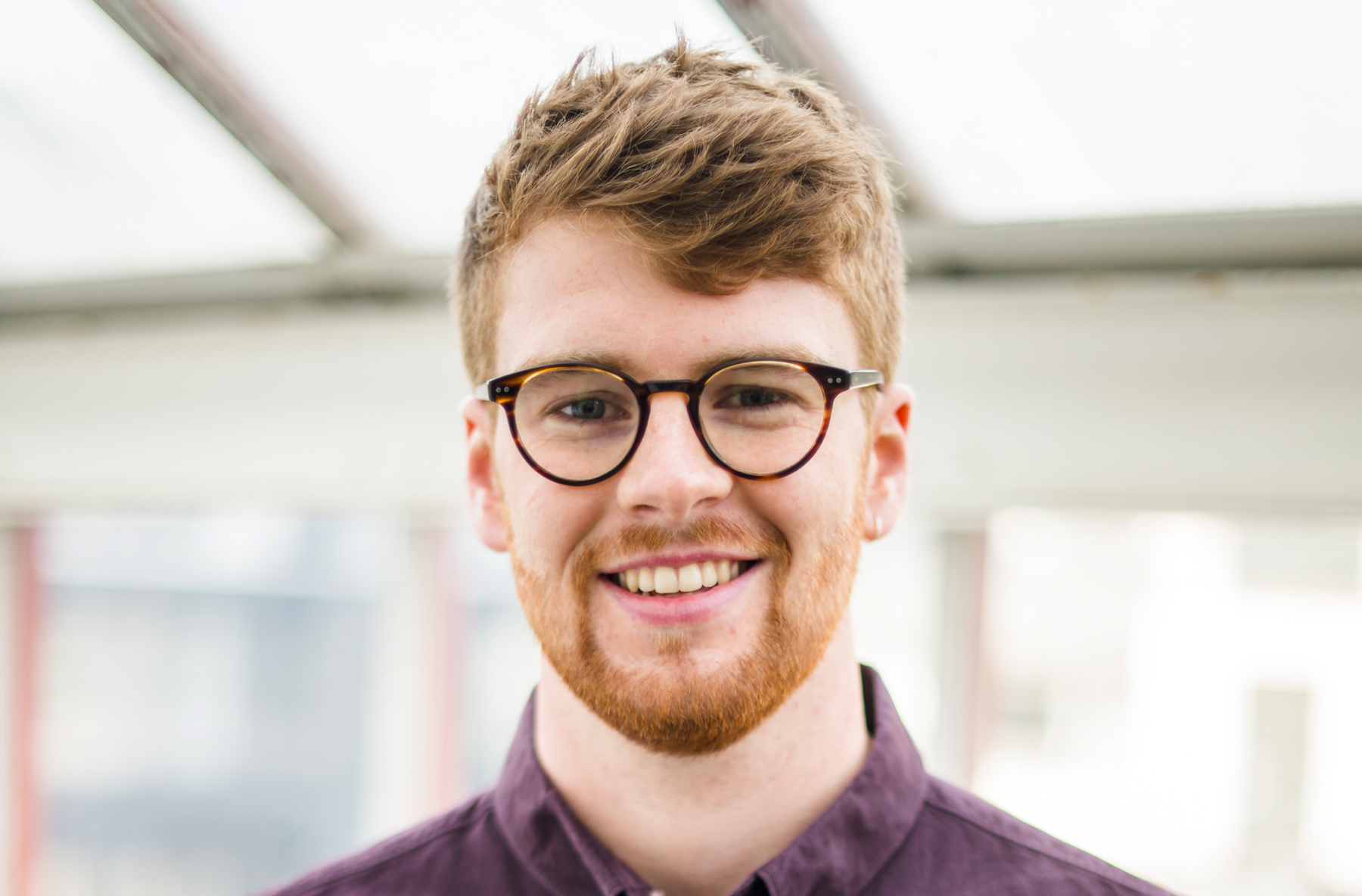 Ed Marquis studied the Music Production & Sound Engineering Diploma with Point Blank Music School and has since gone on to carve out his own path through the music industry. Currently working at Manners McDade as a Music & Composition Producer, The Cornwall native now lives in London working predominantly on creative music research and licensing as well as bespoke composition projects for brands such as Google, Compare The Market, Aero and advertising agencies VCCP, Ogilvy and Engine Group. Find out more about his musical journey below and how he got where he is today.
Hey Ed, how's it going? For those who aren't familiar with what you do, could you tell us a bit about yourself?
Hey guys! All is good thanks, and thanks so much for asking me to be involved here.
I'm originally from Cornwall but now based in south London. I've always been a music person, I just both listening to and playing music – whether it's things like using a table as a drum kit or playing an actual instrument. I've also always played in bands of different styles with a real love of jazz and funk, having played the saxophone from quite a young age.
I studied at Point Blank back in 2014 with the view to becoming a music producer and songwriter for myself as well as others. Whilst it started out that way, things have taken a slightly different route for me as I moved into Music Supervision for adverts, and now working as a composer agent for film, TV and advertising composers.
You currently work as a Music & Composition Producer for Manners McDade – congratulations! Could you give us an insight into what a regular day working as a Composer in a creative company is like?
That's right, thanks! So currently my job is to work closely with our brilliant roster of composers and artists on bespoke and sync projects, from the creative points of an advert pitch to the nitty-gritty side of deals and contracts. We have a number of amazing artists and composers from Nils Frahm to Max Cooper and TSHA to Throwing Snow. We work on all media projects including film, TV, advertising and video games and on a number of different music styles from neo-classical through to electronic bangers.
In addition to your work with Manners McDade, are you still working on personal music projects? If so, what can you tell us about these?
I do like to keep up with personal music projects – whilst it's different to how I use to work on music, I still really enjoy making music with friends, whether it's a new piano idea or getting into a Logic session. I'd love to play live again in any form really, though tricky with the pandemic still ongoing. Hopefully, live performance can come back soon enough – I'd love to join or start a new band, especially to play more saxophone again…!
When composing for film, TV, advertising and games do you have any go-to techniques or tools you'd like to shout out?
It's been a while since I personally composed for any media projects but Logic was always good to me – I got so into it at Point Blank and never looked back really. The Komplete plugins are pretty amazing too but my new found love is Spitfire – they have some incredible VSTs and instruments, even their Spitfire Labs sounds
unbelievable. There's a lot of great kit out there, virtual and analogue but I think keeping things simple and going back to the roots of acoustic instruments is unbeatable.
Do you have any tips for young creatives looking to break into the music industry? This could be securing that first job or working their way up the ranks as you did.
Be enthusiastic, ambitious and driven as well as patient and willing – you never know when something new might come along and how being in the right place at the right time comes up so often. I think it can seem like a daunting industry sometimes but you never know when the next opportunity might come up, even when you least expect it.
Furthermore, do you have any tips for aspiring musicians to stay creative, productive and navigate the music industry during a global pandemic?
This year has been so difficult, for everyone in so many different situations. I'd say knowing your limits at this current point is good, although it's always great to push yourself – you need to know when to down tools and give yourself a break. It's just as important I'd say. I think it's all about being realistic as well, there's no doubt the music industry has taken a huge hit and will take some time to recover but it's about being ready and adaptable for the changes to come – good times are incoming!
Could you tell me how you discovered Point Blank?
I never wanted to go to uni really – I was keen to get to London, learn more and get stuck in really. I found Point Blank online when researching music courses that I could do to further my skills and love of music. I don't think I realised until I started at Point Blank just how brilliant it was going to be.
Were there any things in particular that really stood out in your memory from studying here?
Being surrounded by like-minded people was huge for me – people of all ages, so many different nationalities and musical backgrounds made it really easy to learn so much and try new things all the time. The amount of opportunities Point Blank gave me was great too, whether that was studio time with brilliant producers or DJ sets at some great nights.
What's in the pipeline? Are there any other interesting projects you're working on you can tell us about?
I'm still relatively new to working in music for film & TV so have been enjoying project managing new work coming up later this year – it's super exciting working on a long process from start to finish and overseeing everything from initial conversations to recording the score for films or TV series. Recently we've released some amazing music, with lots more to come – so I'm excited about that!
Socials: YouTube / Facebook / SoundCloud
Successes such as these are common among our students and alumni. We can teach you how to DJ like the best of them at any of our schools. If you'd like to learn how to produce, then we can build your skills from the ground up with our range of degree programmes. For more information, you can contact us here.
Register to Access Free Courses, Plugins, Projects, Samples & More
When you register with Point Blank, you access an array of free sounds, plugins, online course samples and much more! Simply register below and visit our Free Stuff page to get your hands on a range of exclusive music-making tools and tutorials provided by the team. Fill your boots!
The post Student Success: April 2021 (Lewis John & Ed Marquis) appeared first on Point Blank's Online Magazine.
This is a syndicated post. To read more, click the source link above.