5 Things I Learned as a Mature Student Learning Music Production
We're back with another music production-centric roundup. This time, we have Kieran Whitehouse of Producer Hive taking the reins to shed some light on the things he's learnt studying music production as a mature student. As you'll learn below, it's never too late to follow your passion and achieve your goals. Making the choice to pursue a […]
The post 5 Things I Learned as a Mature Student Learning Music Production appeared first on Point Blank's Online Magazine.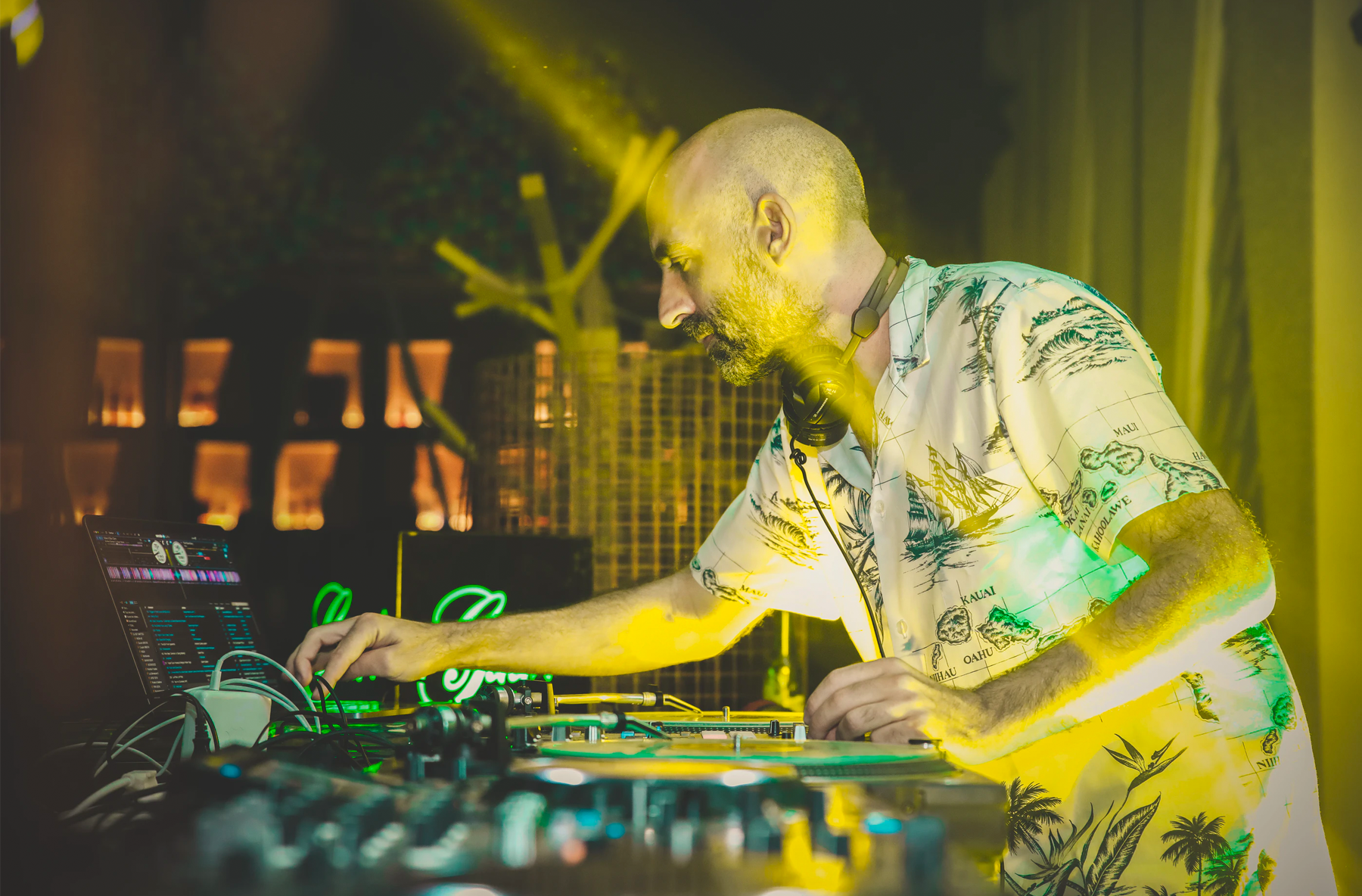 https://plus.pointblankmusicschool.com
We're back with another music production-centric roundup. This time, we have Kieran Whitehouse of Producer Hive taking the reins to shed some light on the things he's learnt studying music production as a mature student. As you'll learn below, it's never too late to follow your passion and achieve your goals.
---
Making the choice to pursue a degree can be a daunting process. Finding the right course, the right campus, wondering if it's something you'll still want to be doing in three years time and, not to mention, the financial investment.
It can be even more daunting when pursuing a subject as a mature student. After all, the thought of enrolling on a course where the majority of people are probably younger than you can be quite intimidating. This is a choice I made a few years ago and looking back I will, without doubt, say it was one of the best decisions I ever made (and one of the most rewarding things I've ever done). Having never pursued higher education and feeling in a bit of a rut with working life, I decided to hit the reset button and study Music Production to degree level.
Would I be surrounded by people more skilled than me? Would I succumb to the dreaded Imposter Syndrome and lose my confidence? Would I feel alienated because of my age? Well, the great thing is, once I started, most of my initial concerns were alleviated and I found myself looking forward to being in classes so much that, during holidays, I'd be itching to go back.
Of course, studying to full degree level may not be for everyone, whether it's lack of time, financial outlay or maybe you're looking to dip your toe into production. Point Blank has some fantastic shorter courses that are definitely worth checking out.
Looking back, without a doubt I made the right choice. If you are considering joining Point Blank as a mature student, whether it's in London, Los Angeles or Online, then here are 5 things I learned on my journey.
1. Age Is Just A Number
One of your biggest concerns is probably going to be that most of your coursemates will be younger than you. I began my course at age 31 and finished at 33 but I quickly learned that my age was actually pretty irrelevant and in fact, to quote a classmate on my first day, ''you're never too old to do this''.
Music production students tend to be an open-minded bunch. Sure there were the indie fans, the metal lovers, the EDM makers and the connoisseurs of the most niche, unusual music you can think of but, the great thing was, we were all there because of our mutual passion – music.
After getting to know everyone on my course, I forgot there was even an age difference and any worries I had were replaced by excitement and enthusiasm.
2. Studying Music Production Doesn't JUST Mean Becoming A Music Producer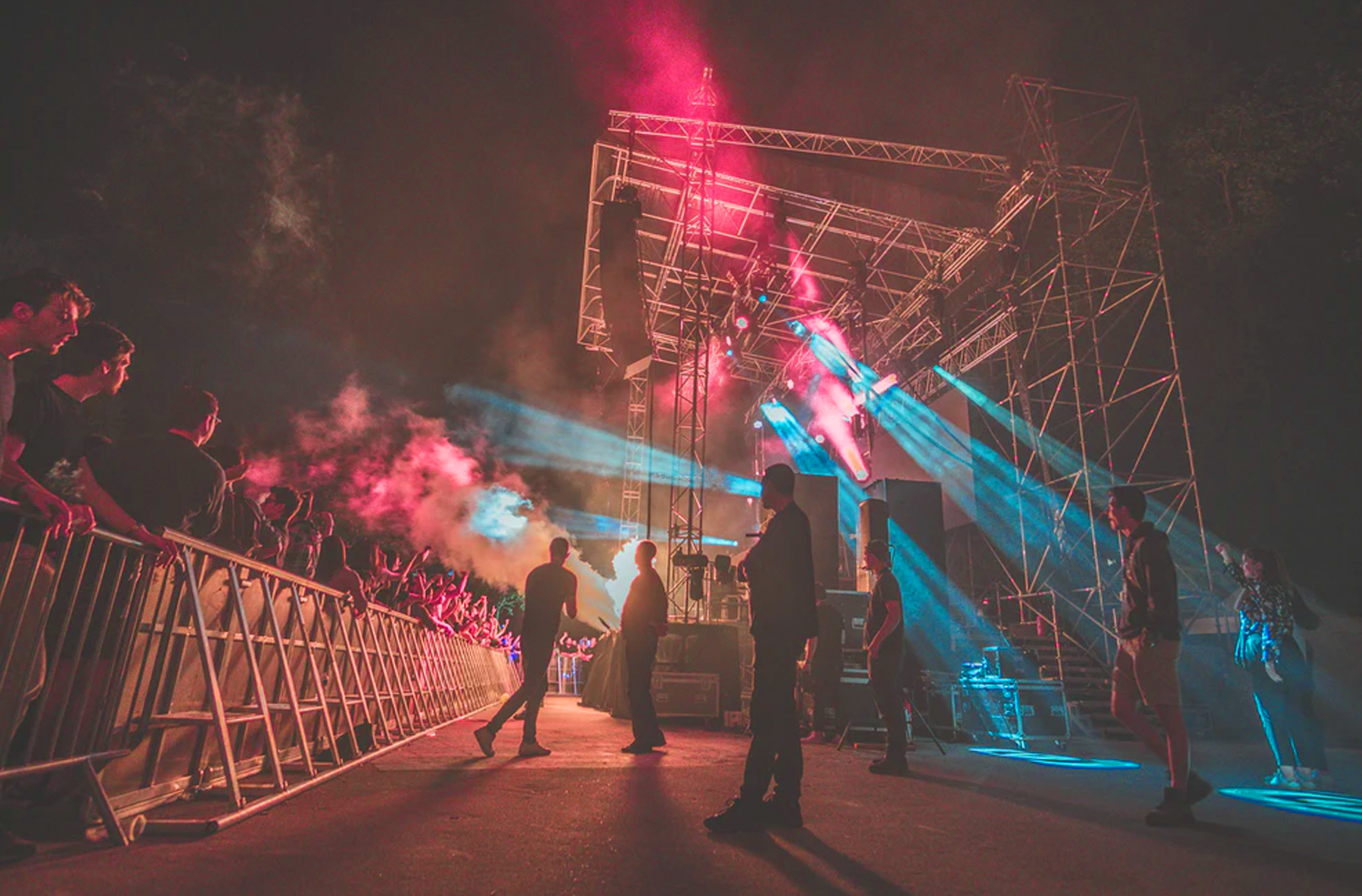 As a mature student, you may have a good idea of what you want to do post-graduation. You've probably had a bit more time to contemplate working life up to now and what you want to get from your degree.
One of the most valuable pieces of advice I received during my studies was to keep your options open and don't pigeonhole yourself. Was I going to become a Grammy award-winning mix engineer? Well of course it could be possible with a lot of time, dedication and commitment to perfecting my craft but it's important not to be so narrow in your goals.
Studying music production opened my eyes to other career opportunities that, had I studied earlier in life, I may not have been open to.
For example, I began exploring other avenues outside of the studio, such as music blogging, which gradually became a big chunk of income per month. Of course, there are many other roads you can take, whether that's becoming a sound designer, TV composer, foley artist or even following a more corporate route working for audio brands in an office-based role.
I realised there was so much more to the music industry and, having spent my working life up until now in jobs I had little interest in, I became really excited at other prospects outside of just working in a studio.
3. Focus On The End Goal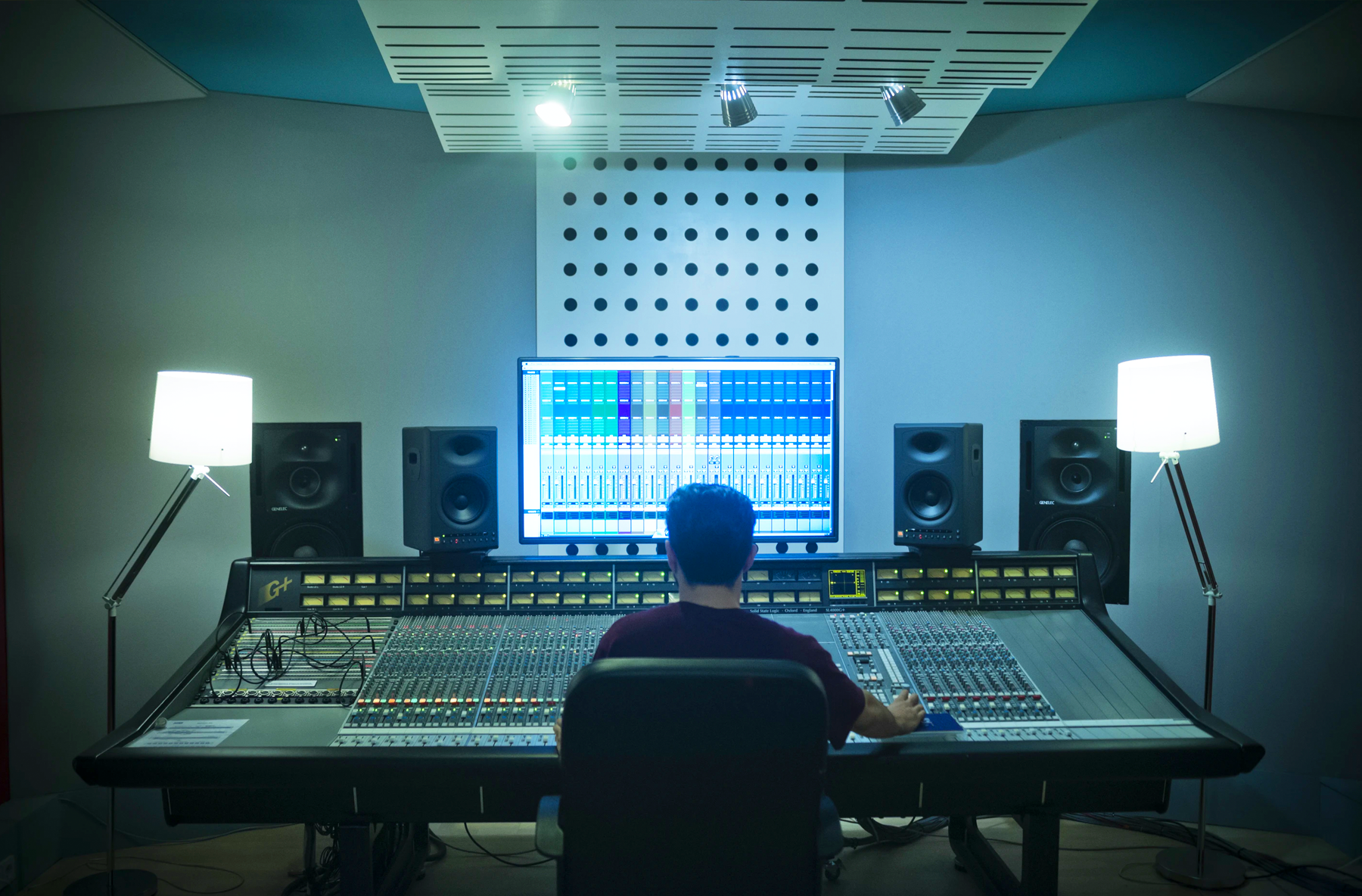 Studying can be a challenging process, and this isn't exclusive to mature students. There are naturally going to be times when you get a mental block during an assignment or struggle for inspiration when completing your work.
But, I learned to focus on the end goal. Not only the thought of being able to pursue a career I truly cared about, but also actually having a degree. This is still something I am immensely proud of.
So, try to think of the bigger picture. If you're going through a particularly challenging time, just keep your final aims in mind and put smaller steps into place to achieve that. If your work isn't going as well as you'd hope, talking to a tutor or a peer can really help.
Consider your motivations, too. For me, I knew I was here because I wanted to make a change in my life and that motivated me to keep going.
4. You Get Out What You Put In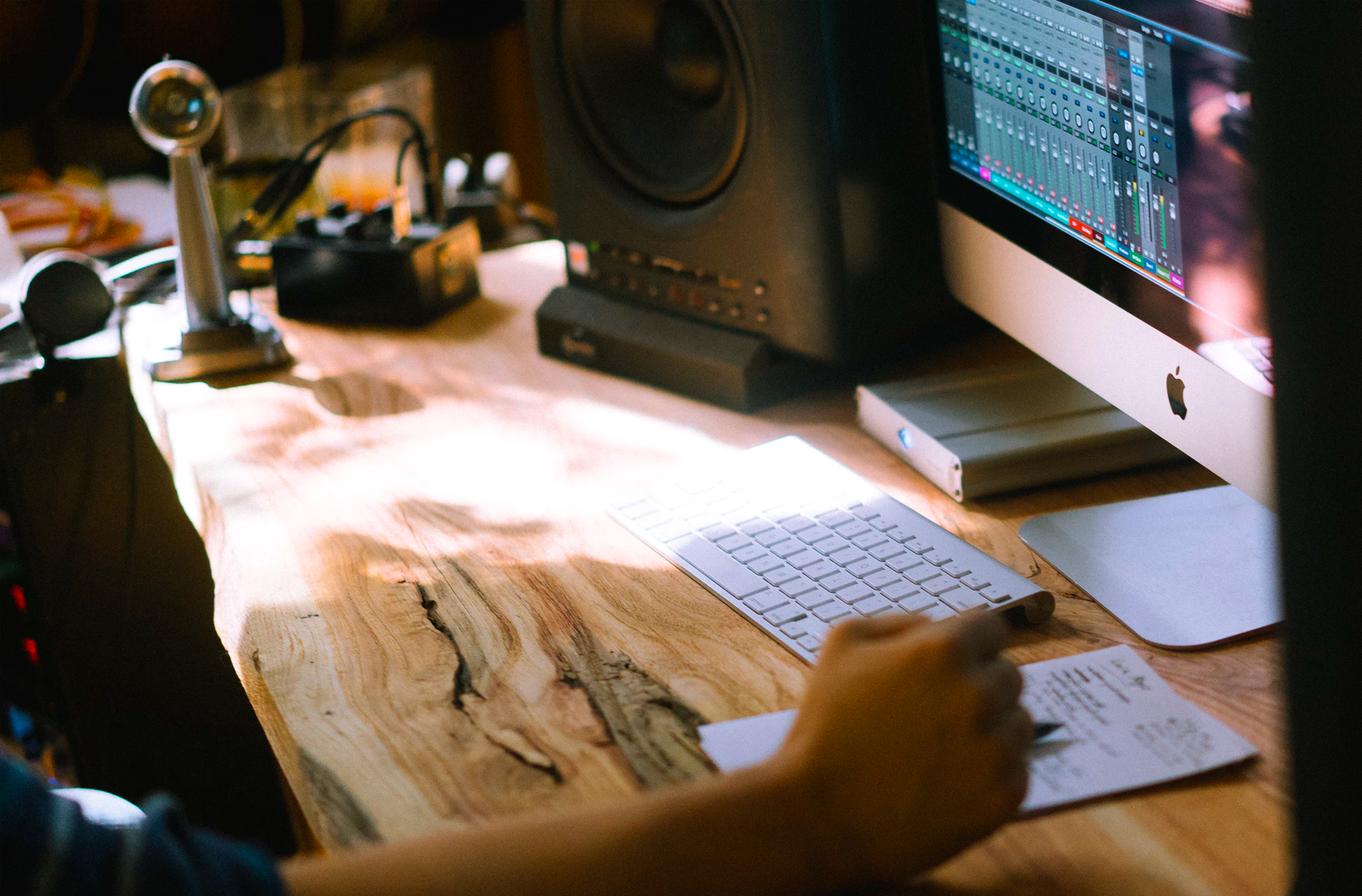 One of the great things about studying production is the ability to get hands-on with high-end audio equipment. You'll also be able to learn from some of the most experienced tutors in the industry to advance your knowledge.
Knowing I wanted to gain as much experience as I could whilst I was studying, I would book out the studio any time I could, recording friends and student bands. I'd learn the studio equipment inside out and use this time to make mistakes (of which there were many!).
I'd email my tutors on a weekly basis asking anything and everything I could think of (sometimes these questions simply consisted of 'what does this button do?').
Approaching a degree from an older age gave me a different perspective to studying than I would have had at a younger age. Of course, that's not to say that there weren't younger students doing the same, but I know, for me, I wouldn't have worked nearly as hard as I did had I not been at the age I was.
This, in turn, opened up other great opportunities such as working with a major UK music festival and televised recording sessions.
5. Work/Life/Study Balance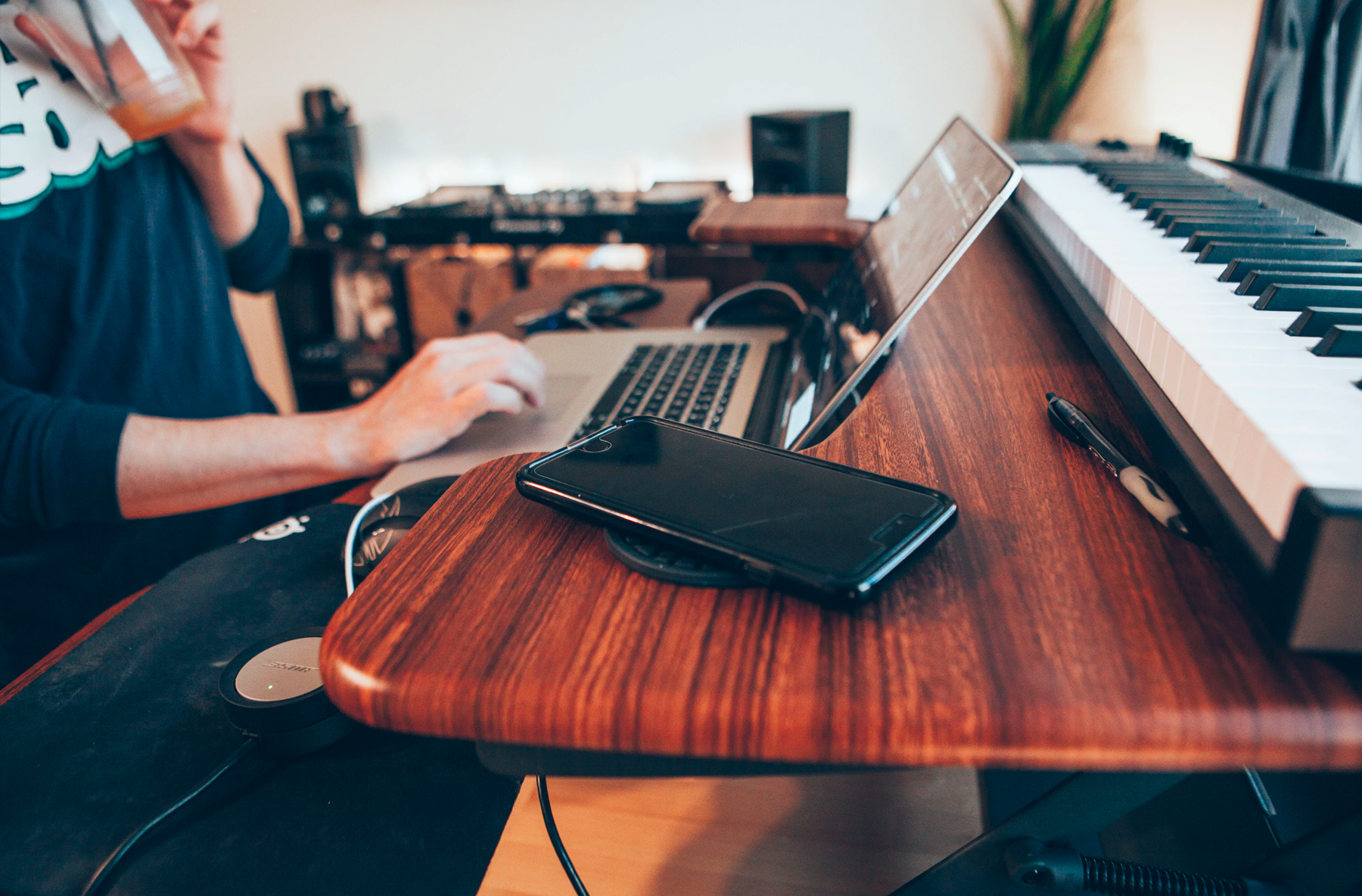 Of course, studying as a mature student with a mortgage, bills and other responsibilities can be a balancing act. If you're like me, you'll still need to work whilst studying.
So yes, immerse yourself in your course and take every opportunity you can get. Work hard on your assignments and, of course, commit to your job as well. But be careful not to burn yourself out. More than a few times, I found myself exhausted, through my own fault, from trying to balance too many things at once. Working late on coursework before an early start at your job may be more of a hindrance than a help.
Sometimes, it can be more beneficial to take a day or a weekend off and leave that assignment or mixing session for another day. Coming back refreshed can make the world of difference.
Final Thoughts
If you're considering studying as a mature student, there are no doubt going to be worries that you may not have had at a younger age. From my personal experience, I can say that it was one of the most enjoyable things I've done. Not only from an academic point of view but to look back and see how my skills and knowledge have developed is immensely satisfying.
My advice is to pick up the phone and have a chat with one of the team members at Point Blank. Arrange a visit, speak to their tutors and get a feel for their courses and culture. If you decide it's for you, congratulations – this will be one of the most rewarding things you do!
---
This piece was brought to you by Kieran Whitehouse of Producer Hive, an online publication that specialises in all things music production, DJ and electronic music-related. Producer Hive are a great source for your music production needs – so we'd definitely recommend checking them out. They've even featured Point Blank on their site, detailing a full review of studying with us and ranked PB top of their list of "Best Online Music Production Courses".
Feeling inspired? Load up your DAW and get stuck into some music. Need some help with anything production-based? Check out our online courses which feature exclusive 1-2-1s, masterclasses, production tutorials, career opportunities, feedback sessions and more. Plus, we're currently offering 25% off our selected London, online and Los Angeles courses until 31st July using the codes LONDON25, ONLINE25 and LA25.
Register to Access Free Courses, Plugins, Projects, Samples & More
When you register with Point Blank, you access an array of free sounds, plugins, online course samples and much more! Simply register below and visit our Free Stuff page to get your hands on a range of exclusive music-making tools and tutorials provided by the team. Fill your boots!
The post 5 Things I Learned as a Mature Student Learning Music Production appeared first on Point Blank's Online Magazine.
This is a syndicated post. To read more, click the source link above.