How to Turn Basement into Recording Studio
While it is possible to construct your own recording studio with an outbuilding or cabin, you might not have the yard space to do so. However, if you're lucky enough to have a basement, you will still be able to construct a soundproof studio that doesn't negatively impact your current living space. Here are some tips in mind to help you get started. Pick spots wisely You'll want to make sure you have enough room for a recording studio. Measure […]
The post How to Turn Basement into Recording Studio appeared first on Beat Production.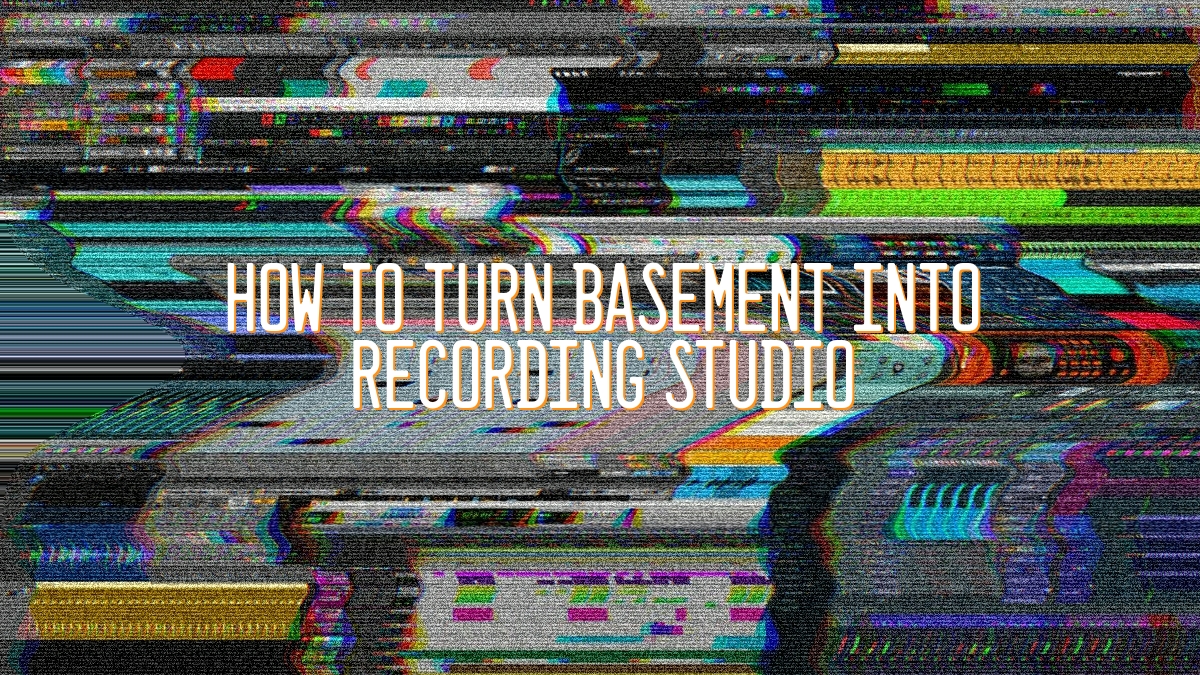 https://beatproduction.net
While it is possible to construct your own recording studio with an outbuilding or cabin, you might not have the yard space to do so. However, if you're lucky enough to have a basement, you will still be able to construct a soundproof studio that doesn't negatively impact your current living space.
Here are some tips in mind to help you get started.
Pick spots wisely
You'll want to make sure you have enough room for a recording studio. Measure out your basement in advance to make sure you'll have enough room for all of your equipment and for people to move around.
A potential problem you might run into when converting a basement into a studio is trying to work out other basement fixtures, such as sump pumps, water units, heating units, columns, electrical panels, and more. Be prepared to get creative with the layout; you should consider adding angled walls and/or bump-outs to make everything fit.
Plan your studio
Once you have your space, start planning and prepping. Take note of what needs to be done to that space to turn it into a studio. For example, you might need to add more outlets. Or, you might need to add additional ventilation to that area. Or, you might decide you need to add more lighting to your basement.
Also, keep in mind that basements tend to be damp. If you don't have one already, you'll want to make sure to purchase a dehumidifier to remove moisture from the room and protect your recording equipment.
DIY or hire contractor
After planning your studio, you'll want to decide if you have the skill set to construct your studio or if you will need to hire a contractor. Keep in mind that construction will likely require more than just framing some walls and painting.
There is likely going to be electrical work that will need to be done to install additional outlets to the studio. You may also need to add insulation and adjust the height of your ceiling. Depending on your knowledge of plumbing and electrical work, it might make sense to hire a contractor.
Soundproof, soundproof, soundproof
Don't forget to soundproof your recording studio! Even if you don't have family living with you, your neighbors will appreciate your soundproofing. This way, you can be as loud as you would like in your basement without disturbing anybody.
You'll need plenty of insulation, double drywall, and a soundproof door. Try to look for a drywall that is labeled as soundproof. This will help dampen sounds. While it is impossible to completely soundproof a room, soundproof drywall and lots of insulation will help. Check with a contractor or a sales rep at your local hardware store if needed.
Get your equipment ready
Finally, start getting your equipment ready! What's the point in having a recording studio if you don't have the equipment to go in it? Perhaps the most fun part of this entire process is decking out your studio.
If you're moving to your basement from another space, you might already have some equipment available. But now is the chance to also invest in new equipment that you don't already have. For example, if you want to do more experimenting with different sounds, it could be a great time to look at distortion plugins.
Final thoughts
If you have aspirations to own your own recording studio, but don't have the space and money to go outside your house, take a look at your basement as a possibility. As long as it is large enough and doesn't flood, a basement can make an excellent space for a recording studio.
The post How to Turn Basement into Recording Studio appeared first on Beat Production.
This is a syndicated post. To read more, click the source link above.