How to Build a Real Drum Kit: Your Ultimate Guide
The variety of drum kits on the market is extensive. However, you can customize any of them to create your own ultimate one. But what do you really need to build the best drum kit for your specific needs? In most cases, the best solution is to buy a ready-made set, but if that's not for you, read on this guide by SimplyDrum.com team and learn about essential items for getting your drum kit. When the job's done, you may […]
The post How to Build a Real Drum Kit: Your Ultimate Guide appeared first on Beat Production.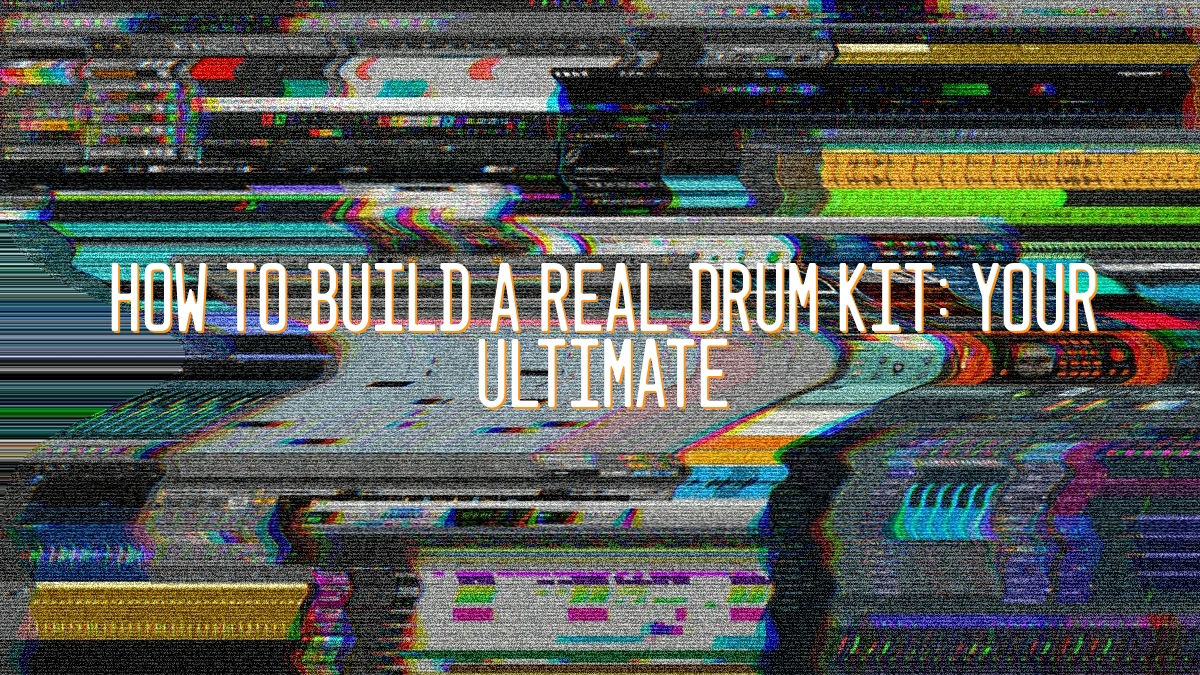 https://beatproduction.net
The variety of drum kits on the market is extensive. However, you can customize any of them to create your own ultimate one. But what do you really need to build the best drum kit for your specific needs? In most cases, the best solution is to buy a ready-made set, but if that's not for you, read on this guide by SimplyDrum.com team and learn about essential items for getting your drum kit. When the job's done, you may also need the best interface for recording drums in your studio.
Start From Essentials
Most basic drum sets include five parts, such as a snare, kick, hi-hat, three toms (high, mid, low), and cymbals. However, the number of each drum, except for the snare, is optional and depends on your needs. You can either remove high or mid tom or add extra toms to expand the variety of pitches in your set. In most cases, drummers purchase additional mid or bass toms to create more complicated fills or groovy bass patterns.
The same rule works for cymbals. We don't recommend you to remove the big ride cymbal as it's of great use for creating cool sounds, but you are free to experiment with crash cymbals in any way you like. While some of the cymbals and toms can be removed, you can't play on a kit that doesn't have a snare, hi-hat, and bass drum. All of them are standart rhythm-makers. The only thing that you can do is change the pitch and ambiance of each part. To do that, you can purchase larger plates for your hi-hat, tune your snare or buy additional overlaps to make them sound more muffled or sharp.
How Dope Are You?
To answer this question, think about your genre. If you play hard-rock or any type of metal, you may need an extra kick drum or a custom double or triple bass drum pedals. In fact, pedals let you avoid buying an extra bass drum unless you want to tune the pitch differently. Double and triple pedals help you to perform metal-essential speedy bass patterns that are nearly impossible to play without this specialized device.
Additional Stuff
You are also welcome to add some flavor to your sound by getting extra parts. And their range is wild! Many drummers add a cowbell or other percussions for a loud and clicky sound. Some of the most popular addons amongst modern drummers are tubular bells, tambourines, congas, timpani, and others.
Some of them are quite costly and require a lot of extra space. That's why we recommend you to purchase an electric drum with four or more adjustable digital pads. This device lets you set any sound that you want and make your gigs sound special. Besides, you can use them as a controller for a virtual instrument or a sample machine. Some musicians use this method to play pre-recorded rhythm-section or ambient samples.
Rock On!
Now you have an idea of what you need to build your first drum kit, so it's high time to make an order and get ready to rock! Choose wisely as sometimes it's better to buy fewer drums to concentrate on the music. Still, some projects may require a monster kit, so it's up to you.
The post How to Build a Real Drum Kit: Your Ultimate Guide appeared first on Beat Production.
This is a syndicated post. To read more, click the source link above.