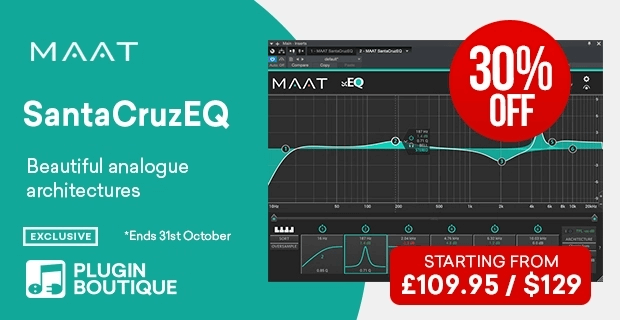 Plugin Boutique has launched an exclusive sale on the SantaCruzEQ by MAAT, offering a 30% discount on both the SantaCruzEQ6 and SantaCruzEQ12 equalizer effect plugins. Why develop yet one more minimum phase parametric equalizer (PEQ) when there's already hundreds on the market? The answer is simple…' Cuz there was room for improvement! It was customers […]
The post Save 30% on MAAT's SantaCruzEQ minimum phase parametric equalizer plugins appeared first on rekkerd.org.
This is a syndicated post. To read more, click the source link above.