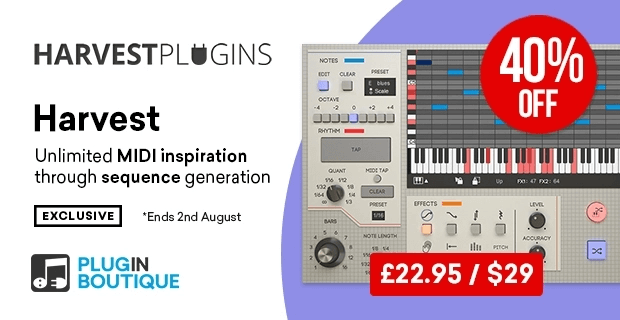 Plugin Boutique has welcomed Harvest Plugins with a 40% discount on its Harvest MIDI sequence generator, a plugin that can produce melodies, chords, and drum patterns. Harvest lets you generate unique loops, subtly tweak melodies or create MIDI chaos. Harvest is a MIDI generating workflow for writing music in your DAW. Harvest allows the use […]
The post Harvest MIDI sequence generator plugin on sale for $29 USD appeared first on rekkerd.org.
This is a syndicated post. To read more, click the source link above.