Best Ableton Live Controllers
Ableton Live becomes a lot more fun when you add a Midi controller! And certain controllers go above and beyond and turn Ableton into its own instrument and/or living & breathing recording studio. Here are our picks of the best Ableton Live controllers around… Ableton Push 2. $799. Yeah, well – there's no other way to put this: The number one controller for Live is the Ableton Push 2! If you can afford it, it's the controller I can wholeheartedly can […]
The post Best Ableton Live Controllers appeared first on Beat Production.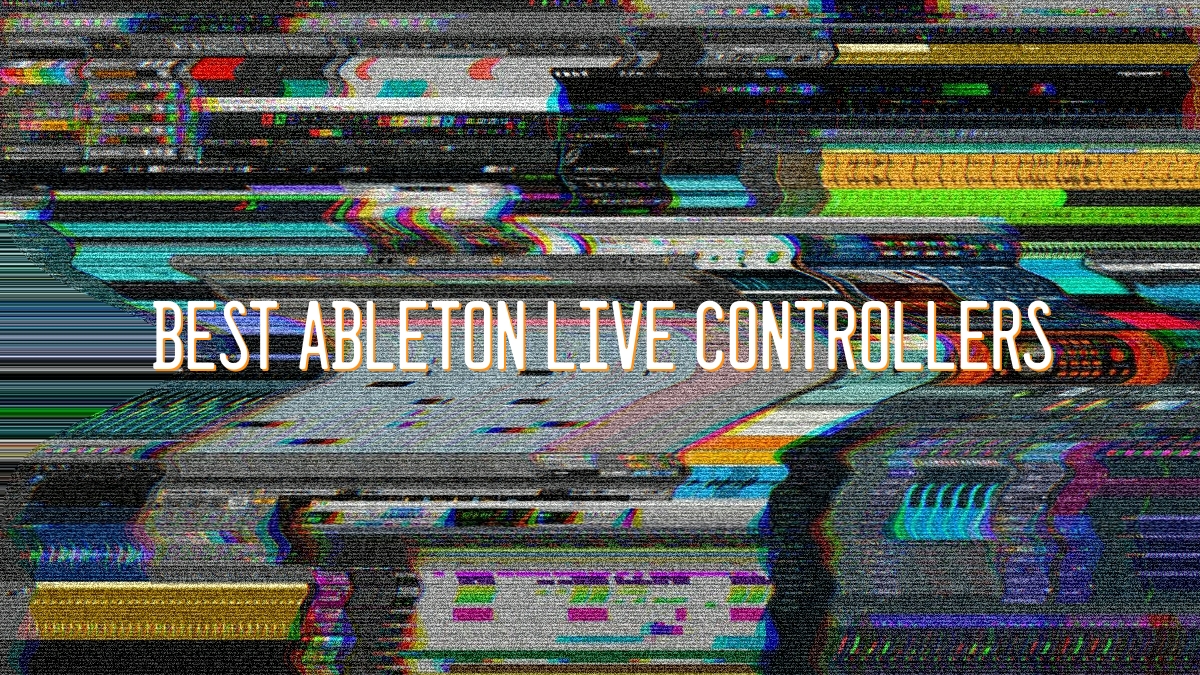 https://beatproduction.net
Ableton Live becomes a lot more fun when you add a Midi controller! And certain controllers go above and beyond and turn Ableton into its own instrument and/or living & breathing recording studio. Here are our picks of the best Ableton Live controllers around…
Ableton Push 2. $799.
Yeah, well – there's no other way to put this: The number one controller for Live is the Ableton Push 2! If you can afford it, it's the controller I can wholeheartedly can recommend. Actually, you really need a clear reason not to use Push, it does such a thorough job out of the box. There's zero setup time, so you're armed to play instruments or launch clips with the pads and use the knobs to tweak instrument and effect parameters.
Especially if you are into sampling, you should check this out, because Push integrates with the Simpler instrument to create almost hardware-sampling experience. You can browse and load samples into Simpler and view and interact with the waveforms with ease!
Akai APC40 mkII. $299.
The APC40 mkI was the first dedicated Ableton Live controller I can remember, and it's still going strong to this day. The mkII update kept it fresh and relevant, so it's still an excellent choice as your main controller for Ableton Live. It's well integrated, but don't expect to be able to play pads, the APC40 is for clip-launching and performing.
I always wanted the original APC40, but never pulled the trigger. By the time the mkII came around I was a happy Ableton Push user, but a lot of friends swear by the APC40 for performing live!
The new kid on the block! Akai Force is actually a fully standalone sampling/synth/sequencer but it doubles as a Push-style Live controller. You can launch clips as well as play the pad, have plenty of knobs plus the big touchscreen to get things done. Used in Standalone mode, you can actually export projects as Ableton Live .als files, so you can continue with your project in Ableton. And of course the built-in wifi allows to connect via Ableton Link.
If you are looking to get away from the computer every now and then, but work similar to you do in Ableton, the Akai Force is definitly a device you should consider investing in. It even acts as your audio interface, so you really solving a lot of problems with one single hardware unit.
Editors Keys Wireless Keyboard. $129.
This one you usually don't find on a list like this. The Editors Keys keyboard offers shortcuts on steroids, with a Mac/PC keyboard featuring colour-coded keys. These are great quality – the text and icons are printed on, not some flimsy stickers you need to apply on top of your regular keyboard, This will definitely give your studio that 'serious pro' vibe. There's even a wired, backlit, version, for the night-time studio vampires among us.
Even as a long time Ableton user, who is familiar with a bunch of useful keyboard shortcuts, this keyboard is also a great learning tool for me.
Get it from the company website.
Novation SL MKIII. $599.
If you are looking for a keyboard controller, you should look at the Novation SL MKIII. There's an onboard eight-track sequencer, semi-weighted keys (there's 49 and 61 key versions), aftertouch and visual feedback from on-key RGB LEDs. Add the faders, pads, CV and an arpeggiator, and you really have a complete package for controlling Ableton Live.
The Novation SL really has come a long way since the original version. It's a solid piece of hardware that serves as the centrepiece of your studio. It makes controlling, sequencing and automating your Ableton-based studio a breeze.
TouchAble PRO
Here's another curveball for you. When it comes to apps, TouchAble PRO is the most complete Ableton Live controller out there. It runs on iOS and Android and can connect to your computer via wifi or cable, providing immediate control over every aspect of Live. You can even configure the interface – something that none of the hardware devices will let you do!
It's easy to configure and let's you control Ableton like nothing else. I wanted a controller to get away from the computer screen, so using an iPad instead wasn't the point. But TouchAble PRO is pretty dope if you already own an iPad!
The post Best Ableton Live Controllers appeared first on Beat Production.
This is a syndicated post. To read more, click the source link above.